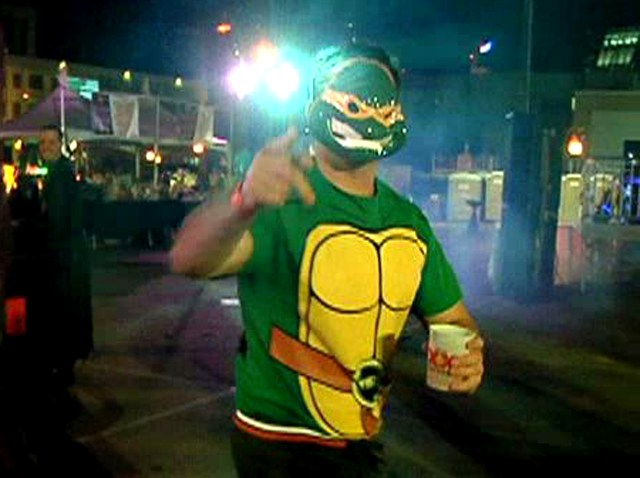 It's adult trick-or-treating with $3,000 up for grabs.
Hundreds of very dressed up and hardly dressed people descended on the Gaslamp Quarter for the 9th annual Monster Bash.
There was plenty of entertainment with DJs Marc Thrasher and G-Roy mixing up some haunted house music. Electric Valentine and a No Doubt cover band also provided live entertainment. The culmination of the evening's events was a midnight costume contest with $3,000 up for grabs.
One guy put a lot of time into his costume to dress up as Odd Ball from Smoking Aces, "It took two days of construction. I had to cut this dirt bike tire and I did not know there is actually metal inside these things," he said.
There was also a unique twist on the traditional Waldo outfit. The costume was of a small Waldo getting a piggy back ride from an old man and it evolved out of necessity, "The costume ran a little too small, so I had to come up with something last minute and decided to make this," he said.
For those who wanted to go all out, the V.I.P tickets allowed for a separate "bloody" red carpet admission, complimentary cocktails, cover and shots at a dozen different bars in the Gaslamp.