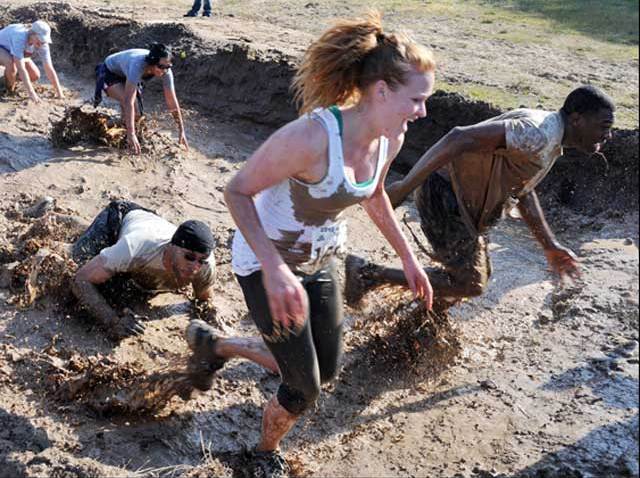 It's about time Del Mar got a little muddy.

The 2nd annual 5K Del Mar Mud Run will be on Saturday, Oct. 15 from 7 a.m. to 4 p.m. at the Del Mar Race Track and Fairgrounds.

Following last year's successful event, event organizers anticipate an overwhelming amount of participants, sponsors and spectators for the upcoming race day.

The Del Mar Mud Run is five kilometers of an obstacle course that resembles a boot camp. There will be a short wall, belly crawl, monkey bars, cargo net climb, a hay bale obstacle and a mud pit.

"Some people take this event as a competitive race; then there are the others that dress up in ridiculous costumes and do it just for the one-of-a-kind fun experience," Keith Cunningham, Marketing and Sponsorship Director of VAVi said.

The course is a challenge for all fitness levels, and most teams and individuals complete the course in 45 minutes to an hour.

Awards will be given out in each category for best Mud Run times, in addition to a contest judging the best costumes. The event will also feature food vendors and DJs.

Cost for the event begins at $55 for individuals and $205 for a four-person team. The official beneficiary partner for the 2011 event will be the Challenged Athletes Foundation's Operation Rebound program. The program is a sports and fitness program for American military personnel, veterans and first responders with permanent physical disabilities.

Visit the official Del Mar Mud Run website for more information and to sign up.