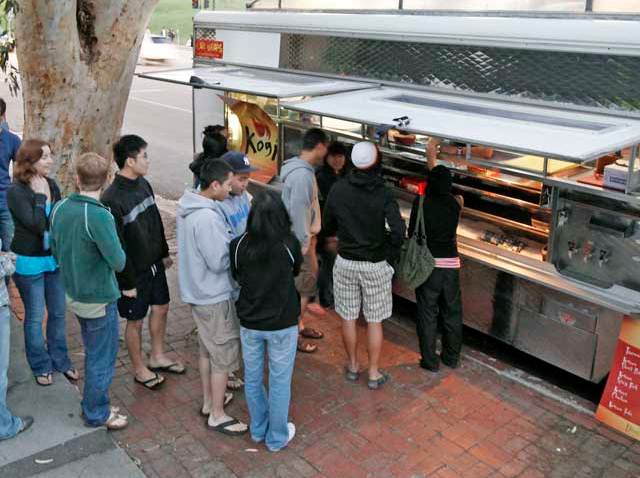 Mobile food trucks are the latest rage from L.A. to New York.
From sushi to curry to barbecue the truck owners tweet their location on Twitter and people follow.
The newest food truck on the streets is Chop-sooey, the brainchild of one the most well known chefs in the country, Deborah Scott.
MiHo Gastrotruck first rolled out this summer. Now, they are so successful that it's hard to keep up with the demand.
Both trucks met in downtown San Diego on Friday morning to create one entrée and one side dish in the NBC 7/39 News in the Morning Food Truck Wars.
From Chop-sooey: the el-Pignini, a Panini sandwich with a Cuban twist, along with some homemade chips.
From MiHo Gastrotruck: persimmon and pomegranate salad and porkbelly sandwich.
The war was a tie with both entries blowing away the hosts of the morning show, Marianne Kushi and Jason Austell.
To find out locations, follow the trucks on Twitter @choptruck and @MiHogastrotruck.