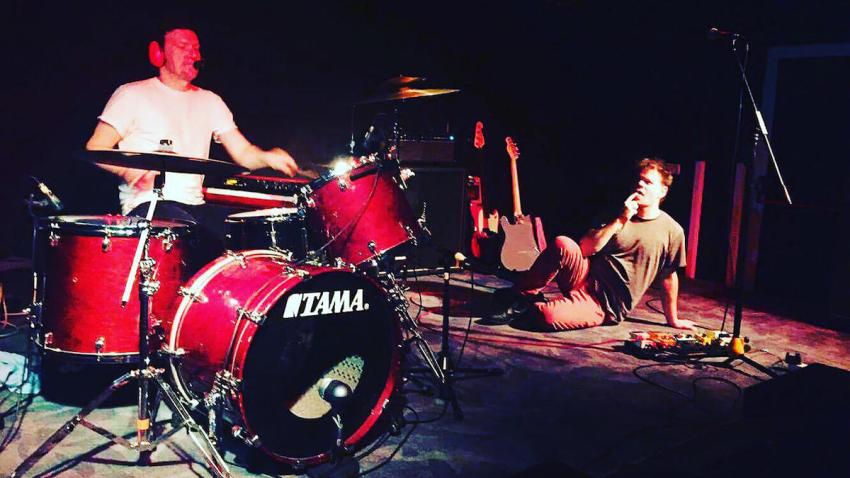 It has been quite the weekend of events in San Diego, so take your Sunday to chill and really bask in the greatness of this city. You can still head to Liberty Station for more ArtWalk or Balboa Park for the Philippine Fest, or maybe just a day by the hotel pool for Tiki Oasis participants. By evening, catch the noise rock and punk vibes of Qui and Planet B at the Casbah, see actor and musician Billy Bob Thornton at the Belly Up or scope the local band everyone is talking about, Pinkeye, at Soda Bar. North Island Credit Union Amphitheatre is also right in the peak of their season, so they've got their fourth show in five nights with Dirty Heads and 311. I tend to be into a low-key Sunday, but it's always good to know we have options if we seek them.
Sunday, August 11:
Philippine Cultural Arts Festival @ Balboa Park (free, all ages)
ArtWalk @ Liberty Station (free, all ages)
Tiki Oasis 2019: Catch the New Wave @ Crowne Plaza San Diego
Qui, Planet B, Inus, Hong Kong Fuck You @ Casbah
Billy Bob Thornton & The Boxmasters, Sarah Rogo @ Belly Up
Pinkeye, Kitty Plague, Art Disposal, Clint Westwood @ Soda Bar
Funk Jam @ Panama 66
Dirty Heads, 311, the Interrupters, Dreamers, Bikini Trill @ North Island Credit Union Amphitheatre
Glass Radio @ AleSmith Brewing Company
Lord Howler, Tularosa @ Whistle Stop
Prince Daddy & the Hyena, Kississippi, Retirement Party @ Voodoo Room, House of Blues
Demon Hunter @ House of Blues
Music From Music I @ The Conrad (sold out)
Backtrack, King Nine, Minus, Somerset Thrower @ Che Cafe
Backroads @ Renegade
Rat Sabbath with DJ Ratty @ Bar Pink
Bella Kaye @ Lestat's
At War, Sacred Origin, the Brethren 666 @ Bancroft Bar
Teen Universe USA @ California Center for the Arts, Escondido
Edgar Degas: Works on Paper @ California Center for the Arts, Escondido
Ross Mathews presents Dragtastic Bubbly Brunch @ Martini's Above Fourth (11 a.m.-2 p.m.)
Keep It on the DL @ Martini's Above Fourth
Salsa Sundays @ Moonshine Beach
Jerry's Kidz (a Grateful Dead tribute), JM's Gang (Jim Morrison & the Doors tribute) @ Winston's (2 p.m.)
Showstoppers Talent Contest @ The Merrow (5 p.m.)
BLUSD International Blues Challenge @ Tio Leo's
Psychedelic Sundays with Fish & the Seaweeds @ The Holding Company
Gentroside, Kids N Propane, Chonkysponklez @ Tower Bar
The Tale, 13 Past 13, My Two Eyes, Art Disposal @ Salty Frog
Sunday Is 4 Lovers @ Blonde
Trevor McSpadden @ Grand Ole BBQ & Asado
Pants Karaoke @ Til-Two Club
Backyard Boogie @ Park & Rec
Salsa Sundays @ Queen Bee's (all ages)
Weekender at Quartyard: Late Day Jackin with Paul Najera, Boys Don't Disco, Oscar P, Cris Herrera, Eric Medina, JNav @ Quartyard
Reggae Sunday with Zamboomba, the Resinators, Ras, Hi-C @ U-31
Uptown Top Ranking @ The Office
Singer Songwriter Night @ Navajo Live
Psydecar @ Humphreys Backstage Live (7 p.m.)
Milky Wayne presents Indian.K & Nemy @ Kava Lounge
Reggae Sundays @ F6ix
Reggae Sunday @ Spin
Rosemary Bystrak is the publicist for the Casbah and writes about the San Diego music scene, events and general musings about life in San Diego on San Diego: Dialed In. Follow her updates on Twitter or contact her directly.