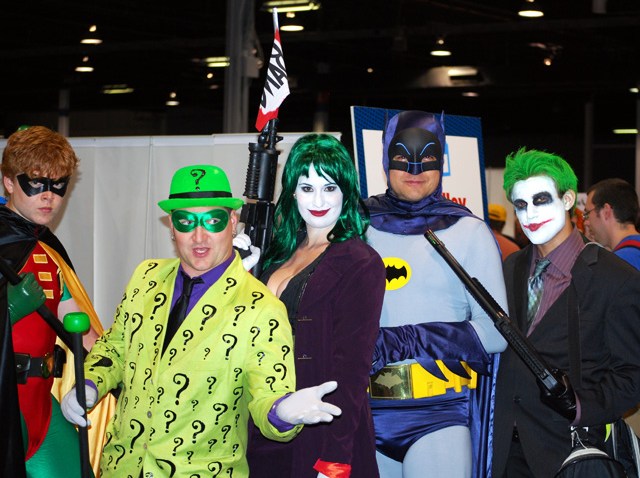 MINI-COMIC CON: Can't wait until next years Comic Con? The San Diego Quarterly Con Comic Convention hosts a special popular arts event featuring a very larger showroom filled with hard to find old and new comics, toys, action figures, sci-fi & fantasy merchandise, movie & tv memorabilia, Disney collectibles, Manga, Anime, Trading Cards, Gaming, Hotwheels, special comic artists & much more. A long with a pop culture film festival and live art shows with guest apperances. Quarterly Con will be held at the Scottish Rite Event Center in Mission Valley from 10 a.m. to 4 p.m. Tickets for adults are $7, Children 5-10 are $5 with 4 and under free. For more information click here.
JACOBS' MASTERWORKS CONCERTS: San Diego Symphony and conductor Jahja Ling are joined by French piano master Jean-Philippe Collard to perform the "Piano Concert No. 4" by Saint-Saëns. Program includes "Symphony No. 5, Reformation" by Mendelssohn and "Till Eulenspiegel." For ticket prices and more information click here.
FAMILY DROP-IN DAY: Come to the Museum of Art to explore and learn about the art on view in the Museum through childfriendly tours, story-telling, and art making. Mood and Color: American Artists from the Russian Empire. Registration is not required, but space is limited, so arrive early. Recommended for families with children 6 to 12 years of age. Click here for more information.