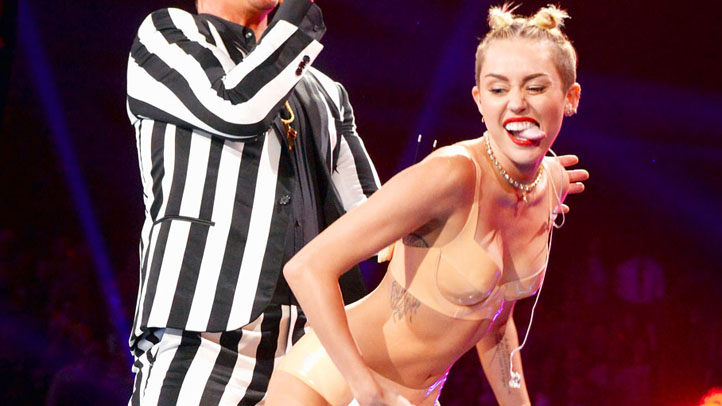 Twerking. Thanks to popular culture the term – and gyrating dance move – is everywhere these days, especially on television. Now, "twerk" has been dubbed the "Top TV Word of the Year."
The Global Language Monitor (GLM), a Texas-based organization that tracks, analyzes and catalogues word usage trends around the globe, has just unveiled its annual list of the "Top Telewords of the Year." The words are currently in use on today's most influential screens – the television, computer, smart phone and tablet.
And this time, it looks like "twerk" came out on top.
The Scene
Food. Fun. Lifestyle. Features. All in America's Finest City.
GLM founder and president Paul JJ Payack says the term was made especially popular on television this year following that much-talked-about, overtly sexual performance by Miley Cyrus last month on the MTV "Video Music Awards."
"Miley Cyrus' sexually suggestive gyrations have many precedents in American popular music – from jazz to the jitterbug, Elvis' swiveling hips to hip-hop – and now, twerking," said Payack.
Other top TV words that made the cut include:
"Tread lightly" – An admonition made popular by Walter White on the series "Breaking Bad."
"Facial profiling" – A term used by "Duck Dynasty" star Jase Robertson after he –unruly beard and all – was kicked out of a hotel in New Your City.
"Posh soap" – Referring to TV's fancy series, "Downton Abbey."
"Valar morghulis" – In the world of "Game of Thrones" this translates to "all men must die' in the Dotharki language.
"Jersey Shore" – Though the MTV series is now off the air, the Jersey Shore has remained in the spotlight after being rocked by a fire that destroyed much of the iconic boardwalk, right as Seaside Park was recovering from extensive damage sustained in Superstorm Sandy.
"Honey Boo Boo" – Made popular by the TLC reality series starring a little beauty queen and her family.
"Royal Baby" – The most talked-about birth of the year, or maybe ever.
"Space jump" – The monumental stunt organized by Red Bull in which Felix Baumgartner leaped into space.
"@Pontifex" – The official Twitter handle of Pope Francis, straight out of Vatican City.
According to Payack, the words featured on this year's round-up are hard to ignore, since they're often heard or read across several platforms.
"This is the first time we are recognizing words and phrases from all four screens of contemporary communications: the television, the computer, the tablet and the smart phone. Accordingly, this year's words have originated (and spread) from any of the devices to the others," he said. "This year's list reflects the massive, never ceasing, continuing flow of information bombarding people the world over."
In previous years, other "top telewords" tracked by the GLM have included "Adorkable," used by the TV shows "New Girl," "Modern Family" and "Big Bang Theory," the term "guido," popularized by MTV's "The Jersey Shore," and "winning," Charlie Sheen's unforgettable 2010 catchphrase.