A San Diego father's playtime session with his 6-year-old son – which involved serious ingenuity and toilet paper – has gone viral.
On Sunday morning, Hillcrest resident Eric Chase spent the day playing with his son, Remy, and plotting a fun prank on his wife.
The father-son team took a couple of rolls of toilet paper and rigged a leaf blower with a paint roller duct-taped to the end of it to shoot out the toilet paper as his wife walked through the front door.
Chase videotaped the prank and uploaded the short clip to YouTube and Reddit. The internet rolled with it, and the video went viral within hours.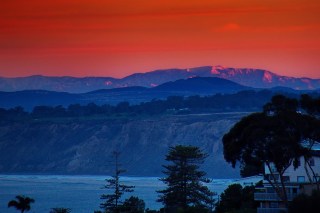 Why We Love San Diego Gallery II
As of Thursday morning, it had more than 413,000 views on YouTube and counting.
"It's been fun to see it take off like that," Chase told NBC 7.
Chase said the TP ambush took a few hours to plan and set up. Part of the set-up included decorating their "firing station" with hand-painted cardboard signs and dressing Remy up in a pirate hat and eye patch.
In the video clip, Chase gives clear directions before his wife walks through the door: "Prepare to attack. Don't fire until you see the whites of their eyes!"
Chase's 3-year-old daughter walks in the house first, so she too gets a little TP to the face as Remy screams with glee.
Because Chase works from home, he said he and Remy often find creative ways to play and keep themselves entertained.
This particular activity, Chase said, came after reading some books to Remy from "The Sisters Grimm" novel series. His son liked a character from one of the books who is a bit of a trickster and had been asking Chase to come up with a fun, harmless way to prank mom for a while.
Thus, the toilet paper blower was born.
"We come up with a lot of fun stuff to do," said Chase, adding that Remy is now looking forward to their next prank.
"I keep telling him we have to wait a few days until the next one. We have to gain trust again," he joked.
Since posting the video to his old, dormant YouTube account, Chase said he's gotten several calls from companies looking to license the clip.