Spoiler alert: Crazy stuff happens in "Sharknado 2: The Second One."
You're shocked, we know. In the sequel to "Sharknado," the wildly successful Syfy movie from summer 2013, Ian Ziering and Tara Reid head to New York City. But the sharks follow.
Yes, the opening scene is basically sharks on a plane. Oh, and Reid's character has written a book about how to survive a sharknado. It's appropriately titled "How to Survive a Sharknado."
Now that you've seen the absolutely absurd (in the best way) movie, let's recap the craziest parts.
1. Kelly Osbourne is decapitated by shark. On a plane.
2. Tara Reid's hand is bitten off by a shark. On a plane.
3. The cameos: Perez Hilton is killed, but Jared Fogle, the Subway guy, survives and is just sitting around waiting for the subway. Plus, Rachel True and Biz Markie, Robert Klein, Sandra "Pepa" Denton of Salt-n-Pepa, Billy Ray Cyrus, "Airplane!" pilot Robert Hayes as an airplane pilot ...
4. Matt Lauer and Al Roker seemingly have more screen time than Tara Reid. They survive, all limbs intact, and kill a shark in the "Today" studio. Why not?
VIDEO: Ian Ziering gives the scoop on "Sharknado 2"
5. The head of the Statue of Liberty kills that guy from "Shark Tank."
6. Tara Reid makes it so a shark gets run over by an ambulance.
7. Tara Reid pulls up in a fire truck and asks the guys if they need a ride.
Sharknado 2 Crew Tackles Comic-Con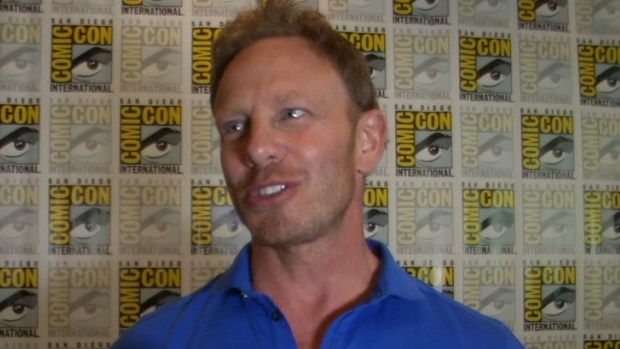 NEWS: Tara Reid thinks a sharknado could happen
8. "Taxi" star and Oscar nominee, Tony and Emmy winner Judd Hirsch is in it. He plays a cab driver. (Does he know the "G" in EGOT stands for Grammy, not Gimmicky? Hey-o!)
9. Mark McGarth survives the entire thing.
10. Vivica A. Fox basically kicks a ton of butt and then gets electrocuted and eaten mid-air. What?
And the best part of the movie...
11. Tara Reid's circular saw hand. Yes, Reid's character has Ziering's character's nephew equip her with a circular saw blade in place of her missing hand. She kills sharks with it. It's insane and glorious.
(E! and Syfy are both part of the NBCUniversal family.)