Country singer/songwriter, producer and America's sweetheart Taylor Swift releases her much-anticipated third studio album, Speak Now, this week, to critical acclaim. Written entirely by herself -- rare for a songstress in 2010 -- Swift cites the album as a "conceptual" project about a "boy-crazy country starlet who tries to stop dripping tears all over her guitar". Um, OK.
In other new releases, 74-year-old legendary bluesman and Hall-of-Famer Buddy Guy offers a smokin' collection of 100 percent guitar-driven blues on Living Proof, with guest appearances by B.B. King and Carlos Santana. Brian Ferry collaborates with former Roxy Music bandmates -- for the first time since 1973 -- Brian Eno, Phil Manzanera and Andy Mackay on his 13th solo endeavor Olympia, a collection of eight new songs and cover of Tim Buckley's "Song to the Siren."
Crooner Michael Buble releases a companion EP to Crazy Love, with four live tracks and a new song, "Hollywood," and R.E.M. -- getting us ready for a new record in 2011 -- drops Live from Austin, featuring concert footage from their appearance at 2008's Austin City Limits.
The "pick-of-the-week" goes to indie singer/songwriter Andrew Bird and his latest Useless Creatures. An instrumental companion piece to 2009's Noble Beast, the new album is atmospheric and moody in nature, delivering awesome lazy-day music -- perfect for the fall weather we have been experiencing in San Diego.
Other releases include :
(Hed) P.E. - Truth Rising
9th Wonder - Opus
Alan Moore - Unearthing / [Deluxe Edition]
Andrew Bird - Useless Creatures
Artist - Title
Avey Tare - Down There
Badfinger - Ass
Badfinger - Magic Christian Music
Badfinger - No Dice
Badfinger - Straight Up
Bal Sagoth - Battle Magic
Bal Sagoth - Starfire Burning Upon
Ban, Lucian & John Hebert - Enesco Re-Imagined
Beasley, Walter - Backatcha
Bonzo Dog Doo Dah Band - Songs The Bonzo Dog Band Taught Us
Bortnick, Ethan - Ethan Bortnick And His Musical Time Machine
Bruford Levin Upper Extremities - Bruford Levin Upper Extremities
Budden, Joe - Mood Muzik 4
Cain, Chris - So Many Miles
Cale, John & Band - Live At Rockpalast
Cap D - Polymath
Cave & The Bad Seeds, Nick - Abattoir Blues/Lyre Of Orpheus
Charles, Ray - The Way I Feel
Charlie Daniels Band, The - The Essential Charlie Daniels Band
Clegg, Johnny - Human
Como, Perry - The Essential Perry Como
Conducting From The Grave - Revenants
Cousins, Dave - Secrets, Songs & Stories
Cousins, Dave And Wakeman, Rick - Strawbs 40th Anniversary Celebration Vol 2
Cradle Rock - Lullaby Versions Of Songs Reco
Crowded House - Veryvery Best Of Crowded House
Cuarto Poder - In Tha House
Daath - Daath
Davis, Miles - Young Miles
Default - Comes And Goes
Devon Allman's Honeytribe - Space Age Blues
Diamond Rings - Special Affections
Diskreet - Engage The Mechanicality
Dixie Chicks - The Essential Dixie Chicks
Drudkh - Handful Of Stars
Dubblestandart - Marijuana Dreams
Easy Star All-Stars - Dubber Side Of The Moon
Eddy, Duane - Movin' & Groovin'
Elizabeth & The Catapult - The Other Side Of Zero
Exaudi, James Weeks; Daniel Becker (Piano) - Skempton: Bolt From The Blue
Fall, The - The Unutterable Plus
Fejd - Eifur
Ferry, Bryan - Olympia
Ferry, Bryan Tribute - Smooth Jazz Tribute To Bryan Ferry
Firewind - Days Of Defiance
Forbidden - Omega Wave
Fourplay - Let's Touch The Sky
Franklin, Aretha - The Essential Aretha Franklin
Gehenna - Malice
Ghostland Observatory - Codename: Rondo
Guess Who, The - The Essential The Guess Who
Guy, Buddy - Living Proof
Highwaymen, The (Waylon Jennings, Willie Nelson, Johnny Cash, Kris Kristofferson) - The Essential Highwaymen
Holiday, Billie - The Essential Billie Holiday
Holy Grail - Crisis In Utopia
Hopkin, Mary - Earth Song, Ocean Song
Hopkin, Mary - Post Card
Howard, Dwight - Shoot For The Stars
Iglesias, Julio - The Essential Julio Iglesias
Ill Niño - Dead New World
Jail Weddings - Love Is Lawless
Jenifer, Darryl - In Search Of Black Judas
Jethro Tull - Stand Up-Collector's Edition
Joe Diffie - Homecoming: The Bluegrass Album
Juice Newton - Duets: Friends & Memories
K.C. Accidental - Captured Anthems For An
Kansas - The Essential Kansas
Katra - Out Of The Ashes
Keller Williams - Kids
King, B.B. - B B Boogie
King's X - Live Love In London
Krieg - Isolationist, The
Kylesa - Spiral Shadow
Kylesa - Spiral Shadow
Las Ardillitas - Exitos Navidenos Las Ardillita
Lavish - Hometown Hero
Lobo - All Time Greatest Performances
Lomax, Jackie - Is This What You Want
Lyrics Born - As U Were
Maddslinky - Make A Change
Maddslinky - Make Your Peace
Mark Salling - Pipe Dreams
Mcmorrow, Brenda - Love Abounds
Melechesh - Epigenesis, The
Michael Bublé - Hollywood The Deluxe Ep
Michael Bublé - Crazy Love Hollywood Edition (2cd)
Michael Schenker Group - Rockpalast: Hardrock Legends Vol. 2
Mikkey Halsted - The Dark Room
Miller, Lisa - Within Myself
Modern Jazz Quartet - Under The Jasmin Tree/Space
Monster Magnet - Mastermind
Monster Magnet - Mastermind (Limited Edition Di
Napalm Death - Diatribes/Greed Killing
Nitzer Ebb - Industrial Complex
Nugent, Ted - The Essential Ted Nugent
Ocean's Edge Music - Higher Praise Christmas:Heaven
Overkill - Immortalis / Live At Wacken
Pomegranates - One Of Us
Prefab Sprout - Let's Change The World With Music
Preston, Billy - Encouraging Words
Preston, Billy - That's The Way God Planned It
Pretty Things, The - Parachute - 40th Annivesary Edition
Pure Reason Revolution - Hammer And Anvil
R.E.M. – Live From Austin, TX
Rackard, Toni - Unconditional Love
Radha Krsna Temple, The - Radha Krsna Temple, The
Raducanu, Maria - Ziori
Ray Charles - Rare Genius: The Undiscovered Masters
Ray Davies - The Kinks Choral Collection / [Special Edition]
Reyes, Diana - Navidad Duranguense
Richmond, Jeff - 30 Rock Original Tv Soundtrack
Rocky Business - Rebel's Roar
Satriani, Joe - The Essential Joe Satriani
Scanner With The Post Modern J - Blink Of An Eye
Senses Fail - The Fire / [Deluxe Edition]
Sesame Street - Old School Vol 2
Simon, Paul - The Essential Paul Simon
Sinatra, Frank - The Essential Frank Sinatra
Skillz - The World Needs More Skillz
Slaine - A World With No Skies
Slocumb, Jonathan - Live From Chicago
Small Black - New Chain
Soundtrack - Treme: Music From The Hbo Original Series, Season 1
Soundtrack - Country Strong (Original Motion Picture Soundtrack)
Soundtrack/Movie - Stomp The Yard:Homecoming
Sri Kirtan - Live Your Love
Star One - Victims Of The Modern Age
Strawbs - Strawbs 40th Anniversary Volume One
Sugarland Tribute - Piano Tribute To Sugarland
Sun Airway - Nocturne Of Exploded Crystal C
Superions, The - Destination... Christmas!
Swedish House Mafia - Until One
T. Rex - The Slider
Tangerine Dream - Chandra - The Phantom Ferry Part 1
Tangerine Dream - Cyberjam Collection
Tangerine Dream - Tangines Scales
Taylor Swift - Speak Now
Taylor, James - James Taylor
Telekinesis - Parallel Seismic Conspiracies
Tenebrae In Perpetuum / Krohm - Split
Tepfer, Dan Trio - Five Pedals Deep
The Derailers - Live! From Texas
The Ghost Of A Saber Tooth Tiger (Sean Lennon & Charlotte Kemp Muhl) - Acoustic Sessions
The Suzan - Golden Week For The Poco Poco Beat
Therion - Sitra Ahra
Timmy S Organism - Rise Of The Green Gorilla
Triptykon - Shatter - Eparistera Daimones
Troy, Doris - Doris Troy
Ufo - Rockpalast: Hardrock Legends Vol. 1
Various - Boss Tuneage...Vol. 3
Various - Apple Records Box Set
Various - Come And Get It: Best Of Apple
Various - California Concert: The Hollywood Palladium
Various - Graves Mountain All-Star Jam (Rural Rhythm 55 Year Celebration Live Album)
Various - Imus Ranch Record Ii
Various Artists - Doughboys, Playboys & Cowboys - The Golden Years Of Western Swing
Various Artists - 20 Great Broadway Show Stoppers
Various Artists - Balance 017
Various Artists - Elaste Vol. 3 - Super Motion D
Various Artists - Jackass 3-D Soundtrack
Various Artists - Listen To The Banned
Various Artists - Namaste Ii
Various Artists - Party-Keller Vol.3
Warpaint - The Fool
Wayman Tisdale - The Fonk Record : Featuring Tiz & The Fonkie
Wisemen - Children Of A Lesser God
Wolf & Cub - Science And Sorcery
Wretched End, The - Ominous
Your Demise - The Kids We Used To Be
Zapp & Roger - Double Dose Of Funk / [2 Cd]
Zorn, John - What Thou Wilt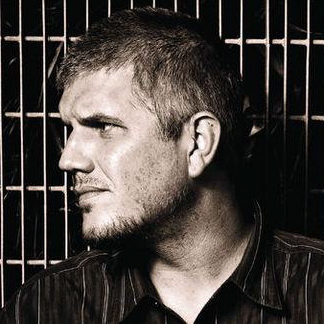 Chris Cantore, SoundDiego's anchor contributor and a longtime fixture on San Diego radio, is on the air weekdays from 3-7 p.m. on 102.1 KPRI. Follow Chris on Twitter @chriscantore or send him a story idea.
Published at 3:39 PM PDT on Oct 26, 2010 | Updated at 11:29 AM PDT on Oct 28, 2010