Catherine Garcia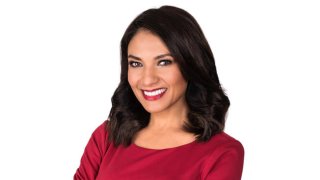 Catherine Garcia anchors NBC7 News at 4 pm, 6 pm and 11 pm.
She also produces the award-winning San Diego Explained series, in collaboration with NBC7's media partner Voice of San Diego. The weekly stories air every Wednesday night on NBC 7 News at 6.
Catherine joined NBC 7 as the station's weekend 6 pm and 11 pm co-anchor in 2003. She came to San Diego from Dallas, Texas where she worked as the morning and weekend evening anchor for the ABC station WFAA. She also spent three years in Austin as a morning anchor at KTBC-TV and a year in El Paso at KTSM-TV as an anchor/reporter. She got her start in journalism working behind the scenes at CNN Headquarters in Atlanta and with the CNN Los Angeles Bureau.
A California native, Catherine received her bachelor's degree in Broadcast Journalism with a minor in Spanish from the University of Southern California. She also studied abroad through the Semester at Sea program.
Catherine spends her free time hanging out with her husband, son, two cats and chocolate lab. She also enjoys playing tennis, traveling, cooking and trying new restaurants, and cheering for the USC Trojans.