3/16: Meow!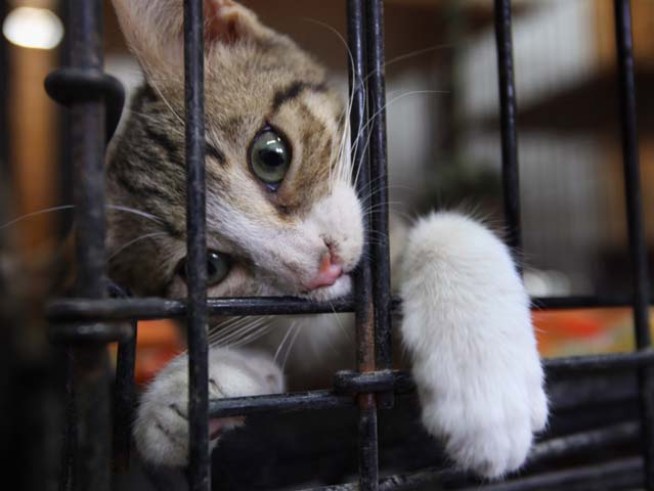 Getty Images
RAMLE, ISRAEL - JULY 10: A rescued kitten waits to be adopted at the "Let The Animals Live" pet shelter on July 10, 2009 in Ramle, Israel. Animal welfare activists say that in Israel thousands of pets are dumped at the roadside as families go away for their summer holidays, while in Europe the numbers of animals abandoned in the holiday season can climb into the hundreds of thousands across the continent. (Photo by David Silverman/Getty Images)
WHERE FOR ART THOU, ROMEO?: The San Diego Opera presents Charles Gounod's Romeo and Juliet. The show takes place at the San Diego Civic Theatre. Admission begins at $30 and the show begins at 7:00 p.m.
AND THEY LIVED HAPPY EVER AFTER: By they, the San Diego Humane Society and SPCA mean you and your cat! Head over to Linda Vista to learn about training, cat behavior and preventing destructive habits in this humans-only event. Call 619-299-7012 x2247 for reservations-- admission is $35. Seminar begins at 6:30 p.m.
FLOWERS, FOLIAGE AND FUN: The San Marcos Library hosts landscape designer Doug Kalal as he talks about the best drought-tolerant plants for your garden and showcases photographs. For details call 619-200-7066, admission is free and event begins at 6:00 p.m.