Twitter Isn't Blacked Out
No, it's not live TV, but it is live Chargers chatter. We set up a feed for you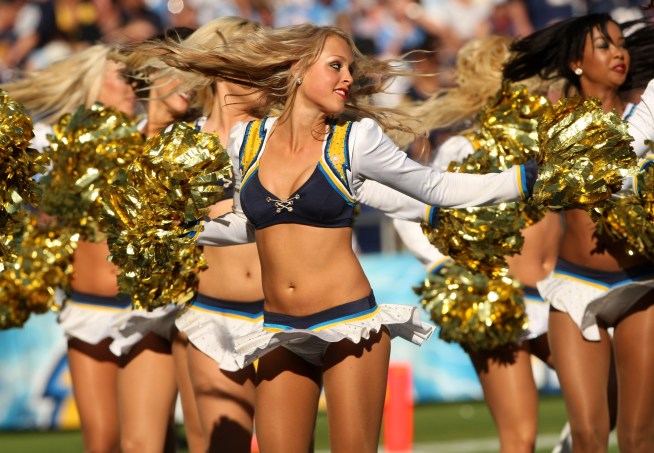 Getty Images
The Charger Girls perform during the game between the Atlanta Falcons and the San Diego Chargers on November 30, 2008 at Qualcomm Stadium in San Diego, California.
It's been the talk of the week.
The Chargers' home opener at Qualcomm Stadium has been blacked out to local television audiences. Bummer, we know.
However, it hasn't been blacked out on Twitter -- so we set up a Twitter feed for you. No, it's not live television, but it is live chatter.
Sit back, grab your favorite game day beverage and snack and enjoy the tweets.