Firefighters Attacked While Fighting Apartment Fire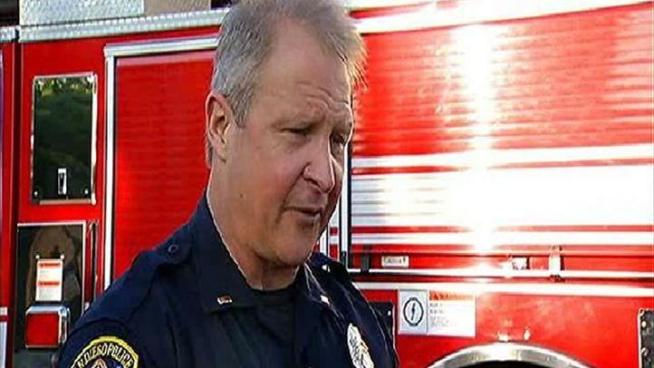 After a fire erupts inside an apartment, San Diego firefighters responded but when firefighters came through the door, a man inside attacked them. Mark Mullen reports.
Firefighters rushing to rescue a man from an apartment fire in University Heights found themselves attacked by him instead.
A neighbor called 911 Monday around 5 p.m. The person reported smoke and flames coming from inside an apartment on Campus Avenue.
Firefighters walked through the door spotted the man and immediately tried to get him out of the unit.
"The firefighters went to try and save this person that was sitting in the chair, and when that person got up from the chair, even with the knife wound," said David Rohowits with San Diego police.
"He had the knife in his hand and he attacked the two firefighters," he said.
The firefighters backed out of the apartment and called police.
Officers then helped them take the man into custody. He was then rushed to a hospital in serious condition.
The firefighters did not get hurt, but two police officers were treated for smoke inhalation.
Police say the man who lives there started the fire as part of a suicide attempt.
If the man survives, he faces serious charges including arson and assault with a deadly weapon.