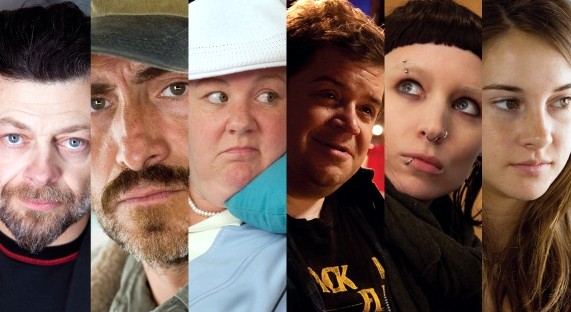 SBIFF
The Santa Barbara International Film Festival runs from Jan. 26 through Feb. 5.
HOME TEAM: We won't say most stars live in Santa Barbara, but a number of them do, and even more visit the American Riviera throughout the year with not-so-alarming regularity (we all like to do that, given, oh, those soft beaches and alluring hills). Making the Santa Barbara International Film Festival a bit of a homecoming of sorts. It's one of those rare events that's both comfy and high-styling; the comfy factor comes from the stars hobnobbing around State Street, not to mention Film Feast, the accompanying cuisine party, and the high-style factor is the high caliber of films and star appearances. We'll just make that a blanket statement, in fact; the SBIFF always boasts a few big stars, either talking or receiving awards or both. And in 2012 those stars will include Viola Davis of "The Help" and director Martin Scorsese.
2012 DATES: The bash gets going on Thursday, Jan. 26 and rolls through Sunday, Feb. 5. Ms. Davis will receive the "Outstanding Performer of the Year" award on Jan. 27, while Mr. Scorsese collects the American Rivera award on Jan. 30. Oh, and lest we forget! Christopher Plummer -- you just saw him in "Beginners," yes? -- gets the Modern Master on Jan. 28. And "Darling Companion," the opening night film, is about a lost dog. Lump, meet throat. It is all pretty hometown and easy-breezy around SBIFF, as compared to some other fests, and we like it that way. Dress up, though, for the big nights, and then play it cool as you hobnob. C'mon; you can't not hobnob in the American Riviera.