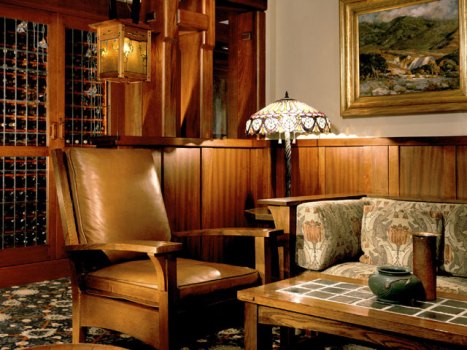 The Lodge Torrey Pines
HOPS HOTEL: There's an obvious connection to the craft-focus of Beer Hall, the Friday, June 10 happening at the Lodge at Torrey Pines, which just happens to be one of the loveliest Craftsman hotels in all the land. It's a good pairing of pitchers and place, is what we're saying, and that fact certainly has not been lost on the San Diego Brewers Guild, which is organizing the event. A ticket is $65, and will include tastes of an octet of beers, plus all sorts of beer-pairable eats.
DELICIOUS DETAILS: The local brewers'll be out in full foamy force. Coronado Brewing Co. will be a name bandied about (and sipped about), as will Lightning Brewery and Ballast Point. And area restaurants like Toronado and The Grill at Torrey Pines will be filling the plates. Perhaps best of all, or certainly a very nice thing, is you'll be inside a hotel, in case the happy imbibing has you wanting to find a cozy, nearby rest place for the night. Yeah, starting the weekend at the Lodge not only doesn't sound half-bad, it sounds all good.