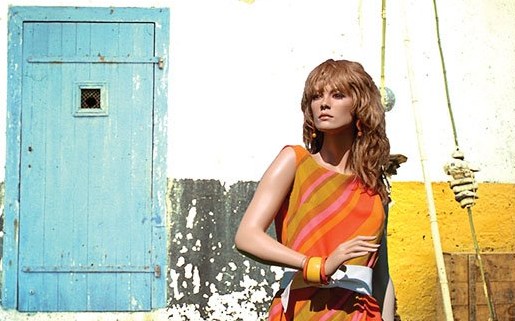 ARTrails
The ARTails Open Studios in Santa Rosa are set for Oct. 15-16 and Oct. 22-23, 2011.
WINE WEEKENDS: A two-dayer tooling around Sonoma in the middle of October? Too bad no one's ever thought to do that. Oh wait, that's not what we meant. Many, many people have thought to do that, because it is so immensely pleasurable. Harvesty haps still afoot, crisp-brisk air (and sometimes even brisk-crisp air), and the niceties of a fall wine country day. Now, add onto that the open studios of some 135 artists, artists who make digital art and who paint and who sculpt and maybe who do all of the above. Then you've got ARTrails, the annual open studios tour so big it spreads over two weekends. And those weekends are Saturday, Oct. 15 and Sunday, Oct. 16 and Saturday, Oct. 22 and Sunday, Oct. 23.
ADVANCE KNOWLEDGE: The whole shebang is free and is presented by the Arts Council of Sonoma County. The hours are 10 a.m. to 5 p.m. each of the four days (nice, seeing as Sunday is often shorter). And oh, yes, hello, there are not one but four maps, broken down alphabetically and by area. Multiple maps? Why that almost practically never happens. So, again. This thing has some delightful girth. We don't expect anyone to visit all 135 studios, but bet a valiant few will get several dozen under their seatbelt.
Image: Dannell Powell, Digital Art, Santa Rosa, Studio #55