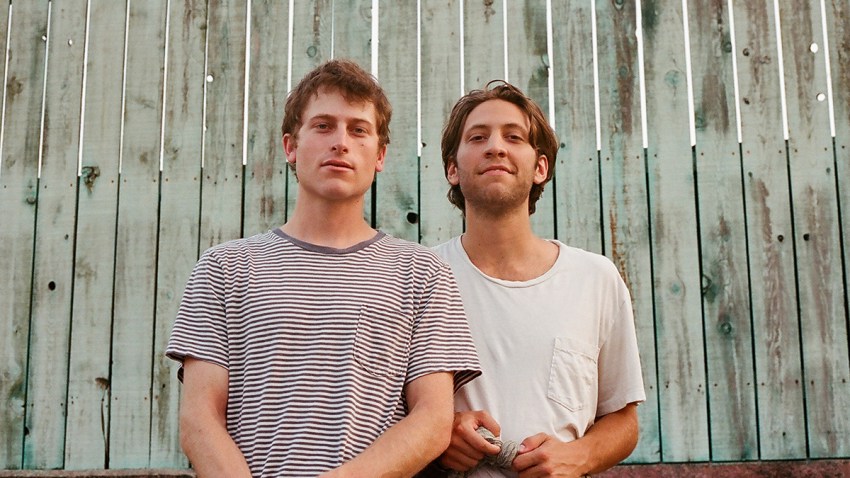 The weekend is so close I can almost taste it! Until then, let's catch some of the awesome shows in San Diego. For anyone looking for a free show, Seaport Sessions are really fun and Tori Roze & the Hot Mess are leading the party this evening. Built to Spill and Nahko and Medicine fo the People are both sold out, but for nighttime shows, consider Jonathan Bree at Soda Bar, catch a punk show with Strung Out at SOMA Sidestage, or catch up-and-coming Hovvdy at the intimate Space before they surely break through as indie-rock's next big thing.
Thursday, Nov. 14:
Seaport Sessions with Tori Roze & the Hot Mess @ Seaport Village (music 5-6 p.m., 7-8 p.m.)
Built to Spill, Slam Dunk, Sunbathe @ Casbah (SOLD OUT)
Jonathan Bree, Oak Palace, DJ Mikey Turi @ Soda Bar
Hovvdy, Nick Dorian, Caroline Says @ Space
Art Alexakis (of Everclear), Dude Cervantes @ Music Box
Strung Out, the Casualties @ SOMA Sidestage
Nahko and Medicine for the People, Ayla Nereo @ The Observatory North Park (SOLD OUT)
Closet Goth, Golden Boy, Kankan, Minthole! @ The Che Cafe
BriteOn, Boxwood, Alexis Diller, Raymond the Sparrow @ Bar Pink
Le Chateau, Le Ra @ Whistle Stop
Your Friendly Bartender, King Whisker, Roger! @ The Merrow
Sons of Mystro @ Museum of Making Music
The Good Pour, Amerikan Bear, Justin Froese @ Belly Up
Tim Reynolds and TR3, Lost Monarchs @ Winston's
Joe Guevara @ Grand Ole BBQ & Asado
Disco Goth ft. Closeness (members of the Faint, Azure Ray), Ese & Zain @ Blonde
Jidenna, Deante Hitchcock, Kelechi @ House of Blues
Ed Maverick @ Voodoo Room, House of Blues (SOLD OUT)
Back to the Jungle @ The Holding Company
Boomboxx Thursdays with Crowd Collective @ U-31
Roni Lee @ Humphreys Backstage Live
Smoked: A Live Fire Experience ft. Harmonica John @ Quartyard
CYKA, Late Night Racket, Brand New Pack @ Tower Bar
James Allen Band @ Mr. Peabody's
Jimmy Ruelas @ Seven Grand
Love Ghost, Hoity-Toity, Rags & Riches @ Bancroft Bar
Open Jam Session @ Winston's (6-9 p.m.)
The Industry, Raised on TV, Give In, the Miles, Randy @ Til-Two Club
Dig Deeper with DJ Qure @ The Office
Stagecoach Throwdown Thursday Takeover @ Moonshine Flats
Bill Caballero Latin Jam @ Border X Brewing
Jam Packed, Casual Yak @ Moonshine Beach
Gasolina! with Kid Wonder, A-Boogie @ El Dorado
The Walter Brothers @ Riviera Supper Club & Turquoise Room
Open Jam with Jeff Ousley @ Navajo Live
Waka @ Fast Times (9 p.m.)
Tribute to Vaughn Benjamin ft. Sister Carol Live @ Worldbeat Center
Gino & the Lone Gunman @ Tio Leo's
Electric Relaxation: Golden Era and 2000s Hip-Hop/R&B @ Manhattan Bar
Sundance Band @ Renegade
Club Zed @ 710 Beach Club
DJ Rell @ FLUXX
Rosemary Bystrak is the publicist for the Casbah and writes about the San Diego music scene, events and general musings about life in San Diego on San Diego: Dialed In. Follow her updates on Twitter or contact her directly.