"The Hard Times" is like "The Onion," but instead of covering politics and pop culture, it covers music and the struggles of being a musician -- including the struggles former Blink-182 guitarist and vocalist, Tom DeLonge, is experiencing. Recently, the online satirical music news outlet announced that DeLonge was coming out with new material -- namely, a beautiful polyester/silk blend of bedding that is impervious to "cell phone signals sent by the CIA and FBI."
The article, of course, is satirical. It's especially sad for me, because when I was younger (you know, the frosted tips and puka shell necklace stage of male development), I actually idolized the guy. Not only did I learn how to play guitar by teaching myself Blink-182 songs, but one year, I was Tom DeLonge for Halloween. Naturally, I wore two magnets on either side of my lip to simulate a lip ring, and I made a lot of puerile jokes (so, not much different than my behavior as an adult).
But with DeLonge's UFO obsession hitting a fever pitch, and its purported influence on his split with Blink-182, the "new material" that Brandon Boggs references in his article from "The Hard Times" doesn't seem like that big of a stretch (unless it's fitted sheets we're talking about).
Recently, I was busy doing some music journalism work at Dark Horse Coffee Roasters -- as I am wont to do -- when, like a lizard person, I popped my head up briefly to catch David Kennedy rolling out a giant machine (supposedly used for roasting coffee beans). I guess this makes sense, since Kennedy now co-owns James Coffee Co. in Little Italy, but it got me thinking…Kennedy was DeLonge's complement in Boxcar Racer and Angels & Airwaves, and they have been best friends since childhood, so what was that machine really for? Is craft coffee really just a front for mind control? Also, why is his last name Kennedy? Also, why is he so tall and good-looking?
SoundDiego
Music. Community. Culture.
While I may never get to the bottom of those questions, I'm just hoping that DeLonge doesn't actually believe all of these David Icke conspiracy theories and that he's actually building brilliantly toward the release of his magnum (-sized) opus: a pop-punk rock opera called "The Illumi-naughty: David Thicker and DeLonger."
Talk about some hard times.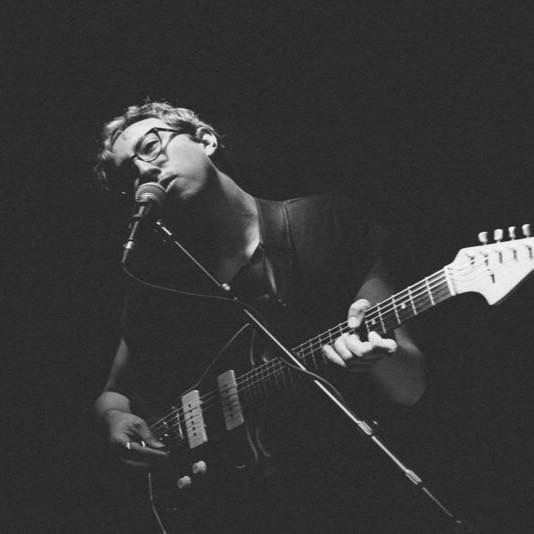 Rutger Rosenborg was a Stanford neuroscientist before he formed Ed Ghost Tucker. He now plays in the Lulls and makes music on his own when he's not writing. Follow his updates on Facebook or contact him directly.