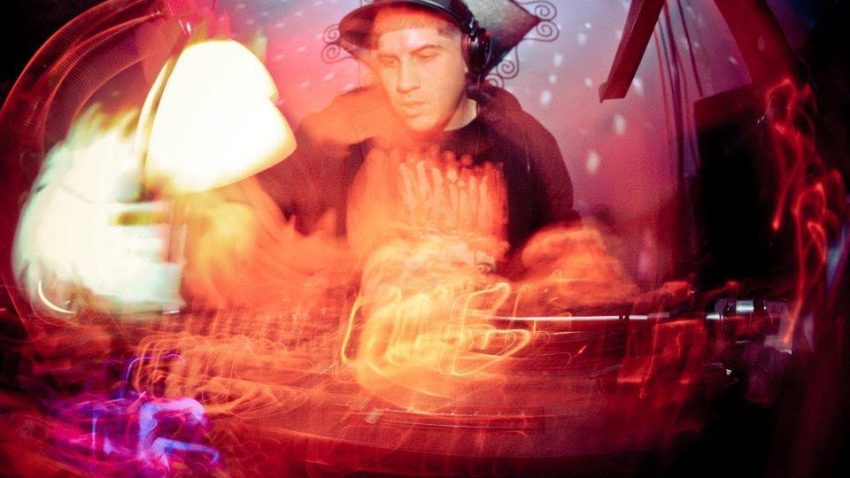 In 2014, San Diego's DJ Pound was holed up inside his home studio recording the weather. A storm was passing through and as he tells it, "There wasn't much to do so I just made some beats, recording rain sounds." The result? A six-song instrumental EP titled "Rain Babies."
Storms are dark events; the sun plays peek-a-boo, turning cotton candy clouds into harsh blankets of gray; people bundle up or stay indoors -- but Pound's rain-inspired EP reflects the opposite. His tracks, powered by weighty drums, are bright, pristine, and open.
Like a lot of producers, he started as a DJ and says of his transition into making beats, "I was into scratching so I wanted something to scratch to." According to Pound, everything is fair game: "I'll loop a sample and sometimes I won't use any. Lately, it's been a lot of synth-type stuff."
SoundDiego
Music. Community. Culture.
While his songs have hip-hop roots, he describes his style and creative process this way: "I'm always learning so I try to incorporate that into new projects... the newest thing is what I've most recently learned." And it's not hard to tell what he's been studying, as his latest track, "Hovercraft Bed" from the "Saturated! Vol. 5" compilation, is a claustrophobic gem built on stutter-step percussion and thick synth layers.
He's working on a new EP slated for a 2016 release but his next single might be the tipping point. "Trades," described as a digital dub plate, got picked up by legendary DJ Shadow and Liquid Amber Music. Pound said, "It's getting mastered now so it should be out pretty soon."
It looks like the clouds are beginning to part.

J. Smith, aka 1019, is a San Diego native, rap fan and one half of the rap duo Parker & the Numberman. You can follow him on Instagram at 1019_the_numberman or on Twitter