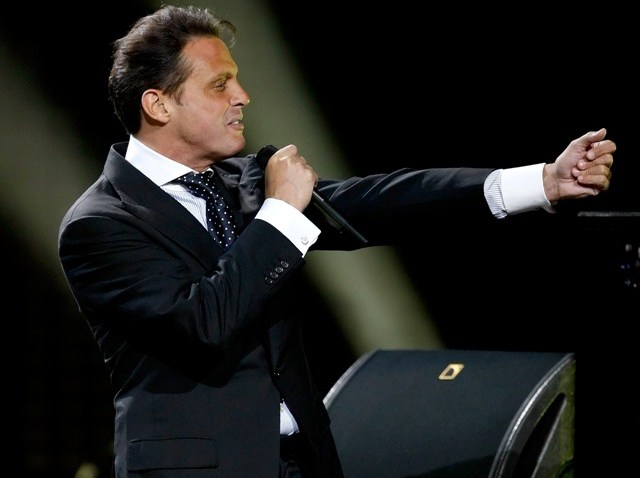 From a very young age, singer Luis Miguel has been making hearts swoon. The multi-Grammy winner has been a mainstay not only in his native Mexico but around the world from the time he was a teenager. The boy is all man now, but the women who still love him are still all over, from tween to cougar. Tonight, he performs at Viejas Arena at SDSU. Ideally, you will be able to hear his music over the screams of his many fans.
Around town, I'll be at West Coast Tavern for another night with Jesse LaMonaca, Fu Manchu roll into the Casbah for their 20th Anniversary Tour -- with two full sets -- and the downtown kids can go nutso for Infected Mushroom at Fluxx or Mickey Avalon at On Broadway.
Thursday January 27:
Luis Miguel @ Viejas Arena
Fu Manchu, Dusted Angel @ Casbah
Jesse LaMonaca @ West Coast Tavern
Jel, Odd Nosdam, Grammatical B, Microphone Mike @ Bar Pink
Cardiac Kidz, the Humpers, the last Internationale @ Eleven
Infected Mushroom, Stircrazy, Gunslinger, Mikey Lion @ Fluxx
Mickey Avalon @ On Broadway
Electric Frankenstein, the Bourbon Saints, Dead Engines @ The Shakedown
K-THE-I???, APOC, Brendan B, Shark vs. Ninja DJs @ Soda Bar
Disaro presents Gatekeeper, Terminal Twilight, DJ Robert Disaro @ Tin Can
Jazz West @ Riviera Supper Club
Johnny Swim, Kenny En, Kelly McFarling @ Lestat's
Audios, Kevin Colemen & Bones, Destructo Bunny, ID & Dusty Nix, Adder, MC Nepol @ Winston's
Bill Magee Blues Band @ Patrick's II
NSD presents Rough & Steady, more @ 4th & B
Hazmatt @ Coyote Bar & Grill
Mark Stuart @ Tiki House
Tara Brooks, los Drumz @ The Office
Knockout Bell, Centerlight Pop, Vinyl Film, DJ Gonzo @ Ruby Room
Lizz Wright @ Anthology
Gilbert Castellanos @ Croce's
Lady Dottie and the Diamonds @ El Dorado
L.E.D. presents Jakwob, Peace Treaty, Turijo @ Voyeur
Scott Wilson and the Contradictions, the Lovebirds, Podunk Nowhere, Sweettooth @ Claire de Lune
Moonlight Serenade Orchestra @ The Lucky Star Restaurant (54th and University)
Adrian Legg @ Humphreys Backstage Live
Vamp @ Whistle Stop
The Flock of '80s @ Henry's Pub
Missy Andersen @ Marble Room
Club '80s @ Club Kadan
Karaoke @ O'Connell's
Liquid Blue @ Queen Bee's
The Heroes @ Valley View Casino
Sand Section @ Gallagher's
Live Band Karaoke @ 710 Beach Club
Tommy and Tina @ McP's Irish Pub
Therapy with Serhat and Shane, Federico @ Kava Lounge
Fish out of Water @ Davina's Cabo Grill
Boom Snap @ RT's Longboard Grill
Hazmatt, League of Liars, Blue Moonies @ Boar Cross'n
Dave Booda @ The Tipsy Crow
Wicked Garden, Smack This, Project Jimi @ Second Wind Santee
Jesus Christ vs the World, Ruines ov Abbbadon, Helsott @ Second Wind Navajo
The High Society Jazz Band @ Tango Del Rey
Rosemary Bystrak writes about the San Diego music scene, events, and sometimes whatever creeps into her head on her music blog San Diego: Dialed In. Check it for even more listings. She also provides social media content for the Casbah. Follow her updates at twitter.com/sddialedin or submit your music listings.