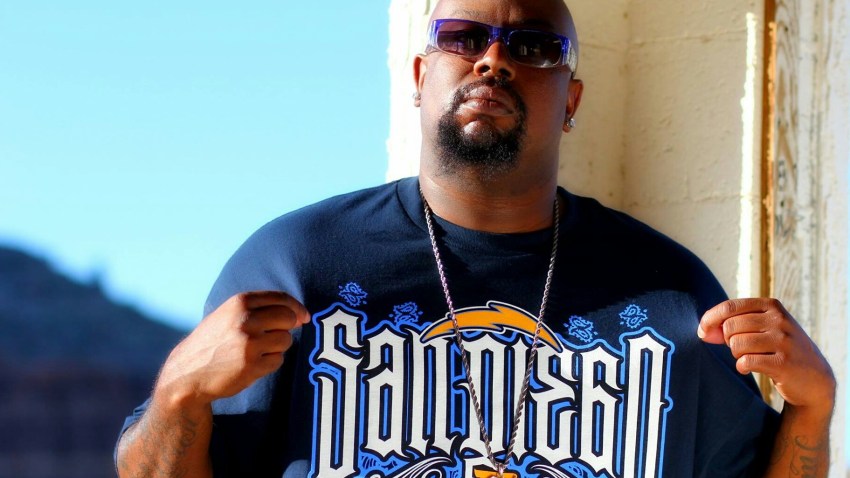 There are few things San Diegans care about more than their sports teams. The weather is great, the beaches are perfect but it's the Padres and the Chargers that are truly a source of hometown pride. Win, lose, or draw -- it's root, root, root for the home team.
Given San Diego's relationship with its football franchise, the past few weeks have caused quite a stir. Tried-and-true Charger fans have been on pins and needles after reports that the team is possibly planning to relocate to Carson, California, in a joint stadium deal with their AFC West division rivals, the Raiders. There's a looming sense of disappointment among diehard fans insisting the team can't leave because San Diego is where the Bolts belong.
That lingering sense of disappointment was echoed by local rapper C-Siccness when he woke up to rumors that the Chargers might be headed out of town: "I thought it was a bad dream, all I kept hearing was Carson, Carson" he told Sounddiego.
After realizing it wasn't a dream but quite possibly a new reality for faithful fans, he decided to write a rap song in an attempt to convince the team to stay.
"Save Our Boltz," has become a rally cry for supporters and a plea by C-Siccness to keep the Chargers here. "I wanted to do an anthem for San Diego," he said.
After linking up with local rap producer Roadeezy, he hunkered down for 45 minutes writing verses, then crafting a hook, and after Roadeezy added some vocal accents to the track, the two realized they had recorded the makings of a hit.
With the help of Boltzblitz.com, "Save Our Boltz" has started to go viral and has helped to raise C-Siccness' profile. The song is only a few days old but he's already performed it live quite a few times. [Listen to it here]
He hasn't made any money from the recording -- insisting it was done out of genuine love for the Chargers and the city of San Diego. But while he isn't too concerned with cashing in just yet, he does admit, "I'm real hot this week," adding that he would like the team and Mayor Kevin Faulconer to give the song a listen.