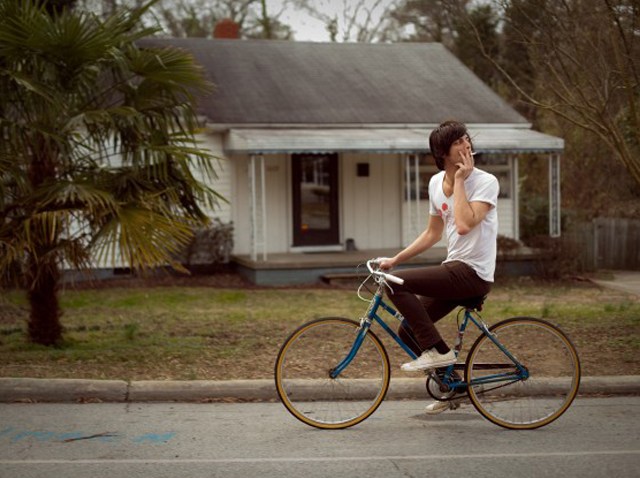 North Carolina's Stuart McLamb never intended to start the Love Language, but fate led him there.
In 2008, following a failed romance, a drinking binge and detox time in the drunk tank, the songwriter decided to focus his energies on something more productive: making music. McLamb filled a storage space with recording equipment and began a kind of musical therapy that later became the Love Language's self-titled debut.
Fast forward to 2010: McLamb's sophomore effort, Libraries, was recorded in a traditional studio environment -- with the stipulation that its production retain McLamb's lo-fi sound that served his first album so well. Good idea. Like his 2008 debut, Libraries effectively captures and expands upon his raw aesthetic; it also shows that even from an improved station in life, the man can still write a song. When the Love Language play the Casbah on Feb. 25, you'll see what I mean.
Show headliners Telekinesis are Love Language's kindred spirits. Telekinesis mastermind Michael Lerner wrote his latest album, 12 Desperate Straight Lines, as a result of romantic disconnection and catastrophe. Like the Love Language's McLamb, Lerner also had to quarantine himself to get his thoughts on record; 12 Desperate Straight Lines will be released this month.
An ideal pairing of two Merge Records artists, the Love Language and Telekinesis at the Casbah should be something to see. Get your tickets here.
T. Loper is a writer and photographer for the San Diego music blog Owl and Bear.