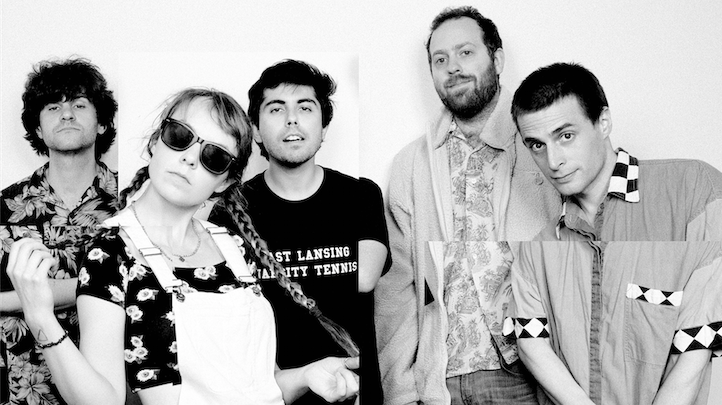 I'm not gonna lie. When I saw that Bbmak was playing the House of Blues, I had to do a double take. That Bbmak? Like that old brit-pop band from the '90s? Indeed, after 16 years, the trio has reunited and is doing a tour with a stop tonight at the House of Blues. But of course, there are other great options with which one might want to close out the weekend. Perhaps Guerilla Toss are more up your alley? Their cacophonous music is frenetic and energetic, and tonight, the band appears at the Casbah. Meanwhile, a band once known as Smith Westerns have been steadily growing, gaining indie cred and switching up their lineup to become Whitney. They headline the Observatory, while multi-instumentalist Matt Heckler will have you stomping your feet along to his jams at Soda Bar. It's a great Sunday, just don't forget to set your clock back before you fall asleep.
Sunday, Nov. 3:
Dia De Muertos @ Fiesta De Reyes, Old Town
24th Annual Dia De Muertos Festival @ California Center for the Arts, Escondido
Fall Back Festival @ Gaslamp Quarter
Guerilla Toss, Los Pinche Pinches, Peymaar @ Casbah
Bbmak @ Voodoo Room, House of Blues
Whitney, Lala Lala @ Observatory North Park
Matt Heckler, Casper Allen @ Soda Bar
Uptown Rhythm Makers @ Panama 66
Aaron Neville Duo @ Belly Up (sold out)
Htrk, Void Vision @ Whistle Stop
Rat Sabbath with DJ Ratty @ Bar Pink
Mac Ayres @ Music Box (sold out)
Dark Future: Glitch Black, Gregorio Franco, Watch Out for Snakes @ Bancroft Bar
Flor Sin Raiz @ California Center for the Arts, Escondido
Intimate Classics: Orquesta De Baja California @ California Center for the Arts, Escondido
Peter Pan @ California Center for the Arts, Escondido
XXV: the Silver Anniversary Exhibition @ California Center for the Arts, Escondido
Carol Curtis @ Martini's Above Fourth
Country Brunch Live with Whiskey Ridge @ House of Blues (10 a.m.)
Gospel Brunch @ House of Blues (11 a.m.)
The Blitz Brothers, the Farmers, Glory, Lorah Bodie MC @ Winston's (4 p.m.)
Showstoppers Talent Contest @ The Merrow (5 p.m.)
Fish & the Seaweeds Psychedelic Sunday @ The Holding Company (4 p.m.)
Salvation featuring Britton @ Blonde
Savage Master, Silver Talon, Call of the Wild, the Forest Grove @ Tower Bar
Acoustic Sunday @ Border X Brewing (3 p.m.)
Trevor McSpadden @ Grand Ole BBQ & Asado (1-5 p.m.)
Salsa Sundays @ Queen Bee's (all ages)
Jazz Jam with Anthony Ortega @ Mr. Peabody's
Reggae Sunday @ U-31
Uptown Top Ranking with Tribe of Kings @ The Office
Messengers @ Navajo Live
Gordon Goodwin @ Humphreys Backstage Live (6:30 p.m. & 8:30 p.m.)
Reggae Sunday @ Spin
Rosemary Bystrak is the publicist for the Casbah and writes about the San Diego music scene, events and general musings about life in San Diego on San Diego: Dialed In. Follow her updates on Twitter or contact her directly.