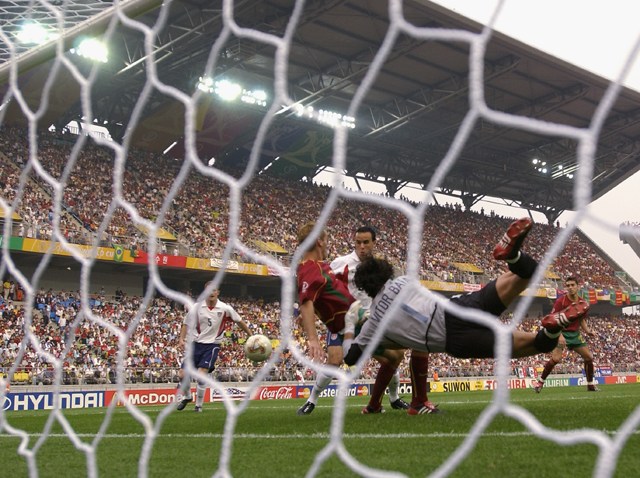 San Diego is one of 18 U.S. metropolitan areas to be included in the USA's official bid book for hosting the FIFA World Cup in 2018 or 2022.

The bid book will be submitted to FIFA in May 2010 for a December 2010 decision. The cities that made the cut will help plan site visits from FIFA reps in September.

"The United States is equipped and ready to offer FIFA the opportunity to host a passionate and successful World Cup where fans, teams, partners and media can experience the beautiful game at its highest level while allowing the world soccer family to focus on the utmost mission of the game that benefits the World as a whole," said Sunil Gulati, the chairman of the USA Bid Committee and the president of U.S. Soccer.
According to information presented to the San Diego City Council, the cup and its associated events would net the city between $350 million and $500 million in economic benefits.

Along with San Diego, the Dallas/Fort Worth area, Atlanta, Baltimore, Boston, Denver, Houston, Indianapolis, Kansas City, Los Angeles, Miami, Nashville, New York, Philadelphia, Phoenix, Seattle, Tampa and Washington, D.C., will be included in the bid book. If the U.S. wins either the 2018 or 2020 bid, games can be played at venues in all 18 cities.

"By virtue of the quality of our cities and stadiums, it was very difficult to reduce the field to the maximum of 18 established by FIFA," said David Downs, executive director of the USA Bid Committee. "We consider it a meaningful indicator of the significant growth of soccer in this country that we can put forth such a technically sound bid without four cities that served as hosts for the first FIFA World Cup in the United States in 1994. The emergence of passionate followings for the sport and state-of-the-art venues throughout the country has strengthened our ability to put together a truly national bid to host the FIFA World Cup in 2018 or 2022."
In 1994, games were played at venues in nine cities -- Los Angeles, Detroit, San Francisco, New Jersey, Orlando, Chicago, Dallas, Boston and Washington, D.C.