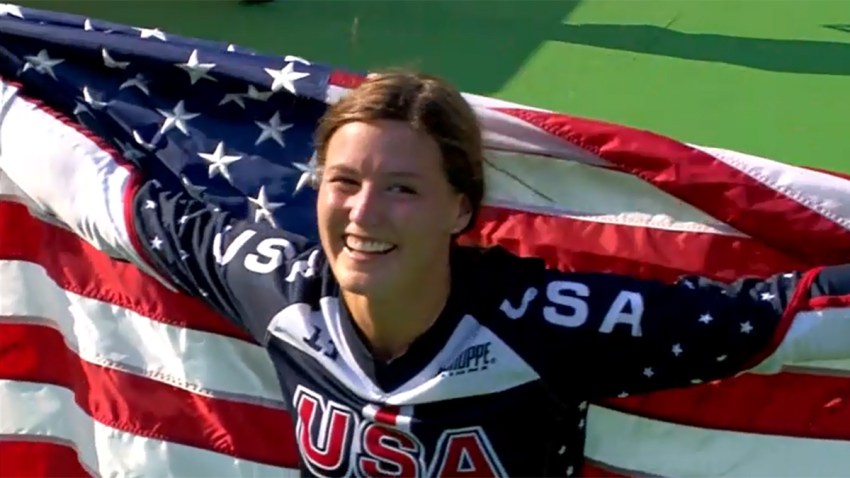 Team USA's Alise Post won a silver medal in the BMX Olympic final on Friday, finishing second behind the "Queen of BMX", Colombian Mariana Pajón.
Post, the top American rider, was all smiles as she posed with a U.S. flag at the finish line. She was not favored to win a medal even after her third-place finish in the women's elite final at the 2016 UCI BMX World Championships.
Pajón repeated her win from the 2012 London Games. Post had a crash that kept her out of the finals in London.
SportsWrap
The top sports headlines of the day
Post's Team USA teammate Brooke Crain raced in the final but did not finish in the top three for a medal.
Post is a University of San Diego student who trained at the Olympic BMX track in Chula Vista, California with the rest of the BMX Olympic team before heading to Rio de Janeiro.