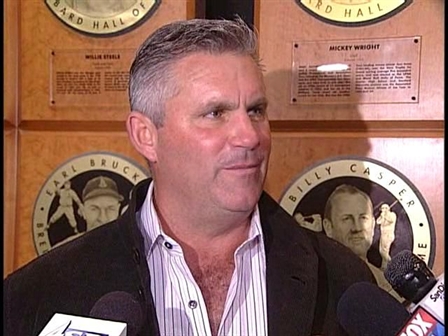 On the transactions page in the morning paper, it'll say the Padres made a trade. In reality, they made a sale. I've never bought the whole "traded for cash considerations" thing. Let's just call it what it is. The Padres gave infielder Chris Burke to the Mariners for a wad of cash on Sunday. Burke signed with San Diego in the off-season and hit .281 during Cactus League play.
The Padres also optioned left-handed pitcher Cesar Ramos to Triple-A Portland and sent right-hander Ivan Nova back to the Yankees. The Padres will have to trim 12 more players in the next week.
Oh, by the way, they also beat the Dodgers 7-3 in Peoria. Those two teams of course meet at PETCO Park on Opening Day.