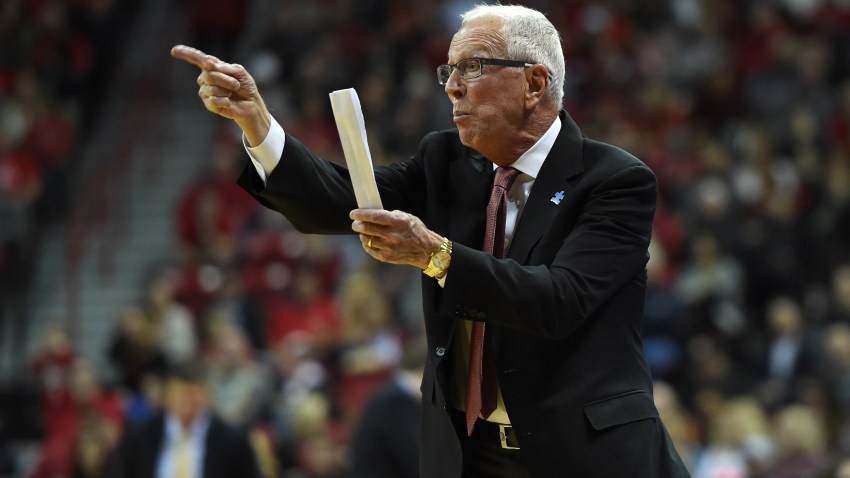 San Diego States men's basketball team hit the hardwood Thursday night for the opening round of the 2016 Hawaiian Airlines Diamond Head Classic. Aztecs walked away with a 66-to-51 victory over Southern Miss. With the win the Aztecs move up to 6-and-4 on the season.
This was the Aztecs first game since they snapped their three-game losing streak with a home win against Alabama State on December 12, and the wins continue for the SDSU.
Aztecs started Trey Kell, Dakarai Allen, Jeremy Hemsley, Malik Pope, and Zylan Cheatham. The five starters had a combined total of 52 of the 66 points. Aztecs shot 44 percent from the field and held the Eagles to just 19- for-57 on shooting.
SportsWrap
The top sports headlines of the day
SDSU took an early lead putting up nine points in the first four minutes and hitting 12 of their first 20 shots. SDSU maintained that lead for the duration of the game. When the Aztecs went into halftime they were up 36 to 20, shooting 46 percent from the field and holding the Golden Eagles to just 8-for-29 on shooting
Aztecs forward Zylan Cheatham went into halftime with team high of 10 points and 8 rebounds behind him was Allen who had 7 points and 2 rebounds.
Cheatham finished the game in double digits with 16 points and 13 rebounds to help lead Aztecs to their victory.
With SDSU's win over Southern Miss they will move on the next round of the Diamond Head Classic where they will play Tulsa Golden Hurricane who beat Stephen F Austin Thursday. That game will be played on Friday December 23.