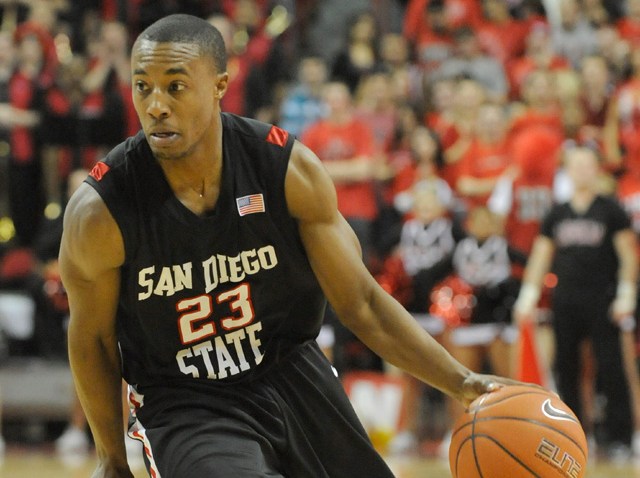 In the aftermath of Saturday's Mountain West Conference showdown with San Diego State, New Mexico head coach Steve Alford summed things up nicely.
"Pick your poison," he said. The Lobos had to choose between defending the paint (where Kawhi Leonard is nearly averaging a double-double with help from Malcolm Thomas and Billy White) or the 3-point line (where D.J. Gay, Chase Tapley and James Rahon can be lethal but streaky). Alford chose the former. It did not work.
Gay made a career-high 7 shots from 3-point land, finishing with a career-high 30 points in the Aztecs' 87-77 win at The Pit. Tapley added 15 points as the Aztecs shot 52% from beyond the arc. It was going so well, Gay even threw in a 55-footer as the first half buzzer sounded.
SportsWrap
The top sports headlines of the day
The Aztecs led by as many as 17 points in the 2nd half, no small feat against a New Mexico team that had won 16 straight home games. When the Lobos had to extend their defense, Leonard started taking over inside, finishing with 19 points and 15 rebounds.
San Diego State is now 19-0, the only team in the nation with 19 wins. They try to make it 20 on Wednesday night at Viejas Arena against Air Force.