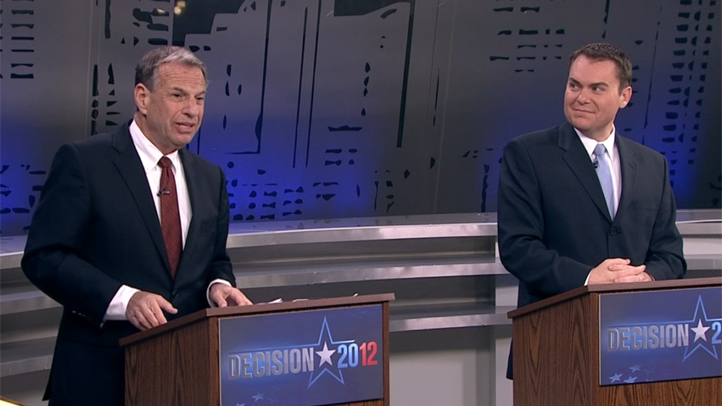 San Diego's mayoral candidates participated in a frank discussion about the issues affecting voters during Wednesday's live NBC 7 debate.
The one-hour debate between Councilman Carl DeMaio and U.S. Rep. Bob Filner addressed the candidates' specific funding plans and brough up some of the lingering issues going into next month's general election.
NBC 7's Gene Cubbison and Catherine Garcia and Voice of San Diego CEO Scott Lewis asked the questions. NBC 7 anchor Mark Mullen moderated the debate, and Voice of San Diego reporter Liam Dillon took part in a live analysis afterward.
Here are the links to the topics discussed at the debate:
View the story "Chatter About NBC 7's Mayoral Debate" on Storify
]