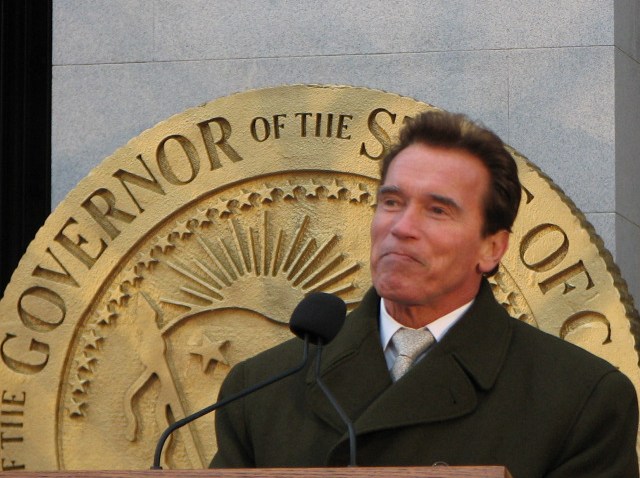 Gov. Arnold Schwarzenegger is threatening to veto hundreds of bills lawmakers have sent to him if they fail to agree on a comprehensive fix for the state's aging water system.
Overhauling California's decades-old water system has long been a priority for Schwarzenegger, but Democrats and Republicans have not been able to find enough common ground to forge a long-term solution.
In a speech Thursday in San Francisco, Schwarzenegger said he made it clear to lawmakers that he "will veto a lot of their legislation" if they fail to get a water deal.
Legislative leaders have been meeting with Schwarzenegger this week to try to reconcile their differences by Friday. Democrats characterize the veto threat as silly and expect the governor to consider legislation on its merits.
Copyright AP - Associated Press