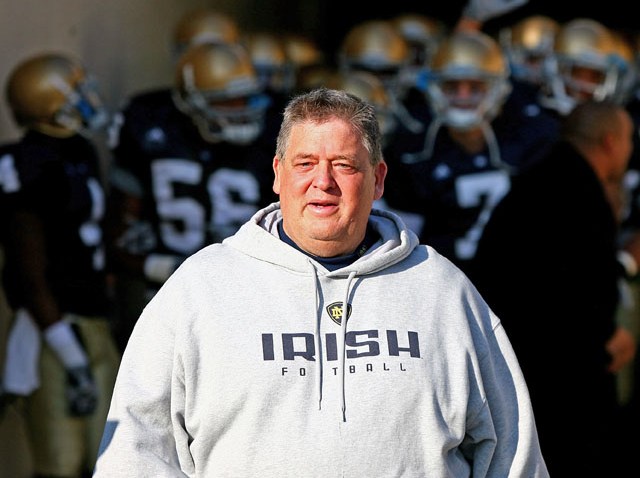 Praise Jesus! Charlie Weis has been excommunicated from the nation's largest Catholic football program.

Notre Dame fired Weis after a 6-6 season, according to the Chicago Tribune. Athletic Director Jack Swarbrick recommended the dismissal Sunday night to Notre Dame's president, Rev. John Jenkins.

"We have great expectations for our football program, and we have not been able to meet those expectations," Swarbrick said. "As an alumnus, Charlie understands those goals and expectations better than most, and he's as disappointed as anyone that we have not achieved the desired results."
Weis has 6 years left on a 10-year contract that, at an estimated $30 to $40 million, made him the highest paid college coach in the country.

But his 16-21 record over the last three seasons coupled with emotionally scarring losses against Navy and a host of sub-.500 teams hastened Weis' exit.

Swarbrick will begin looking for a new coach almost immediately.