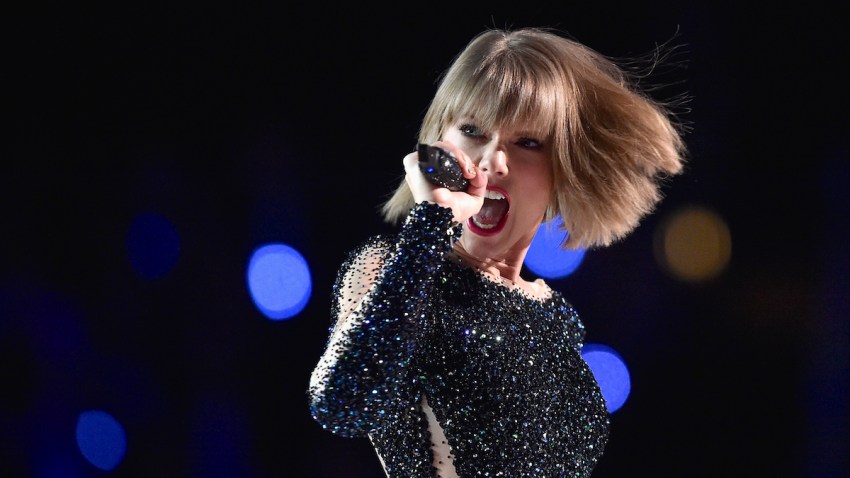 Taylor Swift got a glamorous makeover for Vogue's May issue. The photo shoot was conceived as a tribute to Hedi Slimane, Saint Laurent Paris' former creative director. [[375741901, C]]
The "New Romantics" singer has upped her fashion game in recent years, and on May 2 the 26-year-old will raise it to another level when she co-chairs the Metropolitan Museum of Art Costume Institute's 2016 gala, for the exhibition "Manus x Machina: Fashion in an Age of Technology."
Reflecting on how her own style has evolved since bursting onto the country music scene in 2006, Swift tells Vogue she can look back at an old photo and "tell you roughly what year it's from."
"Going through different phases is one of my favorite things about fashion. I love how it can mark the passage of time," she says in her interview with the magazine. "It's similar to my songs in that way — it all helps identify where I was at in different points of my life."
"Theoretically," Swift said she's considered designing her own clothing line.[[375657701, C]]
"But I would want it to be something that was relatable and accessible and everyday. I don't see it being couture," she explains. "I would want it to be reflective of my style. And a lot of things I wear are not highly expensive."
PHOTOS: Taylor Swift's famous friends
Swift admits she has "no idea" what she's going to do next, in fashion or music.
"This is the first time in 10 years that I haven't known. I just decided that after the past year, with all of the unbelievable things that happened...I decided I was going to live my life a little bit without the pressure on myself to create something." But, she adds, "I'm always going to be writing songs. The thing is, with me, I could very well come up with three things in the next two weeks and then jump back into the studio, and all of a sudden the next record is started. That's an option, too."
For now, though, she has a list of "short-term goals" she wants to focus on, like being "a well-rounded person who can make a good drink" and learning how to "save somebody if they're drowning." [[238904721, C]]
Swift also will be spending more time with her boyfriend, DJ and music producer Calvin Harris.
"I'm just taking things as they come," she says. "I'm in a magical relationship right now. And of course I want it to be ours, and low-key...This is the one thing that's been mine about my personal life."
PHOTOS: Every star who joined Taylor Swift on her 1989 World Tour
Can anyone blame her for being cautious?
"You know, I went out on a normal amount of dates in my early 20s, and I got absolutely slaughtered for it," the singer-songwriter tells Vogue. "And it took a lot of hard work and altering my decision-making. I didn't date for two and a half years. Should I have had to do that? No."
Swift no longer feels the need to defend her relationships, nor does she feel the need to defend her "squad," which includes everyone from Lily Aldridge to Lena Dunham.
"Ugh. I've had people say really hurtful things about me, and so I've kind of learned how to gauge it: 'This is, like, low-to-medium-level hurtful,'" she says. "There are a lot of really easy ways to dispel rumors. If they say you are pregnant, all you have to do is continue to not be pregnant and not have a baby. If the rumor is that you have fake friendships, all you have to do is continue to be there for each other. And when we're all friends in 15 years and raising our kids together, maybe somebody will look back and go, 'That was kind of ridiculous what we said about Taylor and her friends.'"
Copyright E! Online