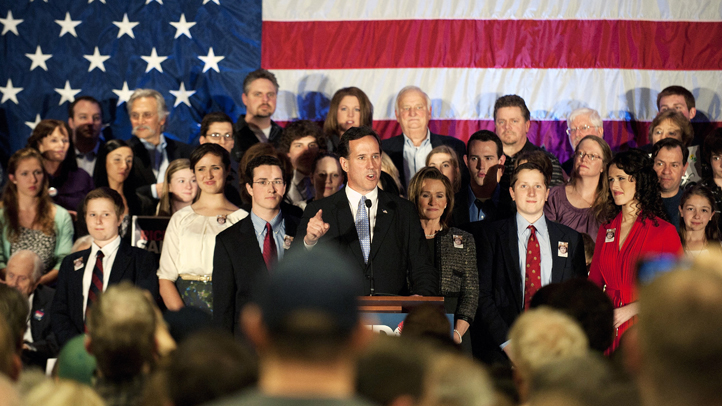 Mitt Romney isn't the only person smiling Tuesday, now that Rick Santorum has abandoned his quest for the Republican Presidential nomination.
When it comes to hundreds of cities, counties, and school districts, the exit might just bring brighter possibilities come June 5.
No, it's not that their advocates are in Romney's camp. Rather it's because the departure of Santorum may well have a profound impact on the outcome of many other contests once thought to be tough, uphill fights.
When Santorum was in the race, large numbers of fiscal conservatives were expected to vote for the Pennsylvanian, viewed by many as the true conservative in the race, Romney's protestations notwithstanding.
That also meant the opportunity to cast votes on all kinds of proposals at the local level, many of which advocated raising local taxes.
California has been mired in so much debt that the state has been forced to drastically reduce its commitment to local governments in areas ranging from public education to public health to public safety. The cutbacks have produced huge holes in the local government safety net.
With the demands to maintain these local programs and services, increasingly local governments have felt the need to raise more funds at home. But getting support for such proposals is difficult, particularly in tight economic times. Many ballot proposals, particularly parcel taxes, require a two-thirds vote for approval -- votes that would be harder to get with so many conservative Republicans voting for Santorum since they tend to oppose taxes.
But now the participation pattern will change.
With the nomination virtually decided, Republicans won't have as much reason to vote, sharing an attribute of the Democrats who have only Obama on the ticket as a serious candidate. That means that once-doubtful proposals may now have greater opportunities to pass.
This is not to say that tax-advocating local governments and districts should let down their guard. They'll still have difficulty in many cases. Nevertheless, with a changing electorate this June, their task may become a bit more manageable in some cases.