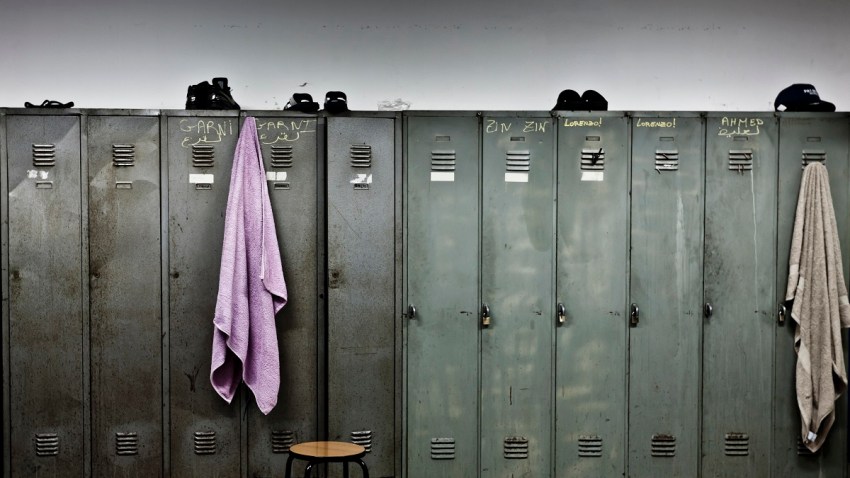 After a months-long battle that sparked a national debate, a transgender teen used the girls' locker room at a suburban Illinois high school for the first time Friday since the student filed a complaint in October of 2015.
The Township High School District 211 school board in Palatine, Ill. approved a deal in December allowing the student, who was born male and identifies as female, to use a separate changing area in a girls' locker room.
That deal came after the U.S. Department of Education's Office for Civil Rights ruled in November that the district violated federal law by not permitting the student full access to the locker room.
District spokesman Tom Petersen says privacy curtains were initially installed but they've been replaced with stalls. He says they resemble department store changing areas. Both the boys' and girls' locker rooms now have five stalls each for any student to use.
The case marked the first time the department's Office for Civil Rights had found a school district in violation of civil rights laws over transgender issues.
"I commend the Board of Education of Township High School District 211 for taking steps necessary to protect civil rights as well as student privacy," Catherine E. Lhamon, assistant secretary for civil rights, said in a statement. "We are grateful that the board and superintendent chose to come into full compliance with our nation's civil rights laws. And, we look forward to partnering with the district to assure that the terms of this agreement are fully and effectively implemented."
Township High School District 211 is Illinois' largest high school district.
Copyright AP - Associated Press