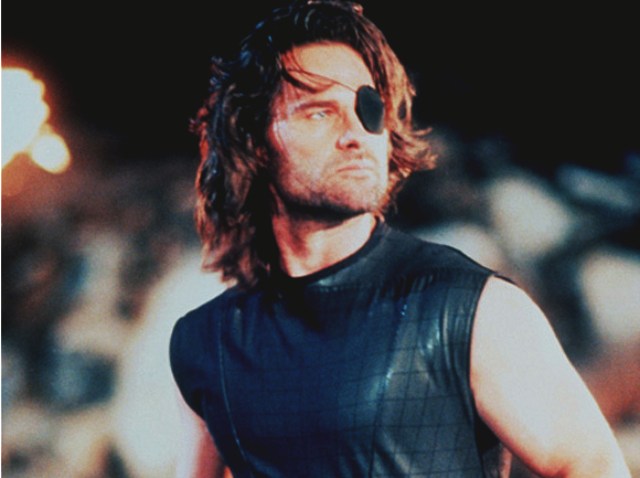 "Escape From New York," from writer-director John Carpenter and starring Kurt Russell, was an instant classic when it was released in 1981, so it must be time to remake it.
A script from "Wall Street 2: Money Never Sleeps" scribe Allan Loeb has New Line Cinema eager to get Plissken back on the big screen, according to Vulture, largely due to some key changes to the original story.
Plissken will go into the island prison to save a female senator -- because not even in the future could there ever be a lady president -- which will allow for gratuitous sexual tension and in turn witty banter.
Additionally, Loeb made the island of Manhattan the scene of a neutron bomb strike so the architecture is largely intact, ala "I Am Legend," which makes for a much cheaper budget.
"It is not a disaster movie," a source told Vulture. "It is an exposé of an ecosystem, if you put a huge wall around Manhattan and then dropped in the most [messed] up, dangerous criminals on Earth."
What gives us hope for this project are key contractual stipulations that John Carpenter demanded from New Line. Plissken "must be called 'Snake,'" "must wear an eye patch," and most importantly "always be a 'badass.'"
This is comforting, but one has to wonder if they'll be able to assemble a cast of supprting talent like Adrienne Barbeau, Donald Pleasence, Ernest Borgnine, Lee Van Cleef, Isaac Hayes and Harry Dean Stanton.