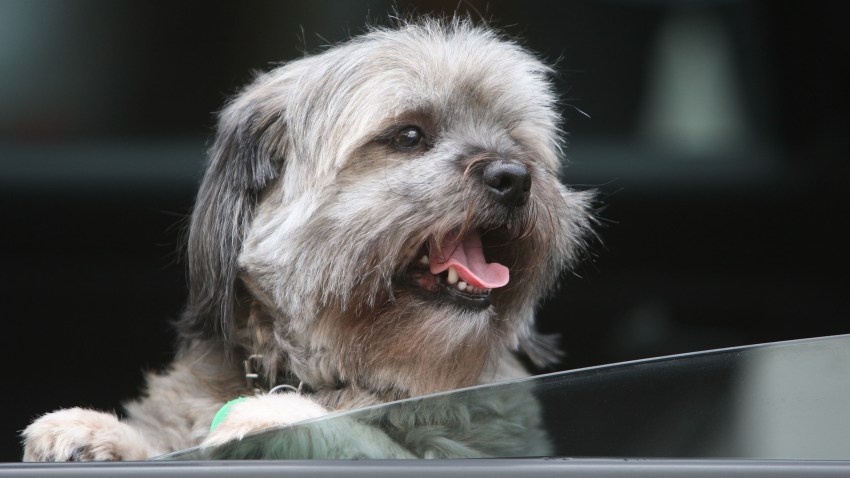 We love our dogs. They make everything better -- including road trips.

More than 80 percent of us take our dogs in the car, according to AAA, but just because your pup is a happy traveler, it doesn't mean they're traveling safely.

A recent study by the AAA Foundation for Traffic Safety found that unrestrained dogs in the car could be just as distracting and dangerous for drivers as texting or talking on a cell phone. Less than a quarter of drivers surveyed said they use some kind of restraining device for their dogs while they're in the car and more than two thirds admitted to petting or playing with their 4-legged best friend while on the road. One in five drivers said they let their pet ride in their lap. Obviously, a bad choice.

Think your 10-pound bundle of fluff is harmless? That same little pooch could come hurling to the front of the car with 500 pounds of force if a driver hits the brakes at 50 mph.

There are no laws in California regarding dogs riding in vehicles except one that requires them to be in a cage or leashed to the vehicle if they are riding in an open part of a vehicle, such as a pickup truck bed.

Several companies make various types of dog restraints and special seats that can be connected to seatbelts and now, we have a guide to let us know which vehicles are the best for dogs.

AAA Northern California tested hundreds of vehicles with the goal of finding out which ones are the for tops for our top dogs. They considered several factors, including safety, size and easy-to-clean interiors. They came up with few different lists, depending on drivers' lifestyle. Many of the vehicles offer pet-friendly accessories like dog ramps, barriers and restraints. Here's the breakdown:

Luxury:
BMW 3 Series Wagon
Volvo XC60

Active lifestyle:
Subaru Forester
Hyundai Santa Fe

Kids, Dogs and Everything Else:
Honda Element
Toyota Venza

Efficient and Fun:
Mazda3-5-Door
Mini Clubman

Green:
Ford Escape Hybrid

Economical:
Kia Soul
Nissan Cube

But, no matter what vehicle drivers choose, the best way to keep Fido safe in the car is to treat him like you would any other family member and strap him in.

Happy -- and safe-- travels!