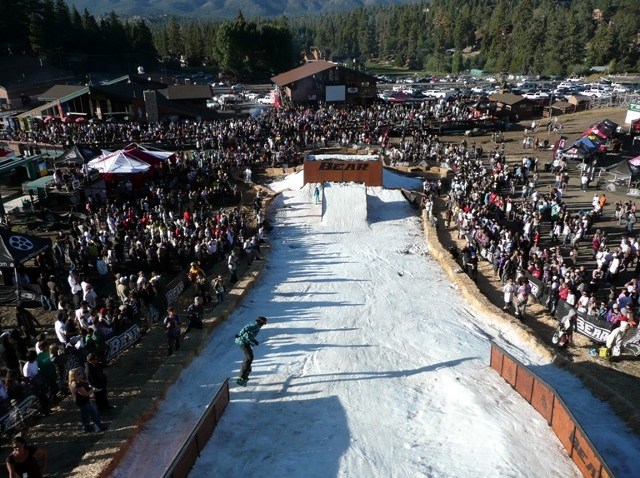 Fall may still be a few days out -- meaning we're still officially in summer, even if the mornings say otherwise -- but that isn't stopping Big Bear Mountain Resorts from laying out the fluffy/cold/white stuff for a day of pro-boarder show-off-ing.
How much fluffy/cold/white stuff will get blown out on the mountain come Saturday, Sept. 18? Oh, in the neck of 110 tons. Making it all the easier for riders like Chris Bradshaw and Ted Borland to gain air and do all the crowd-pleasing things they do.
There will also be a vendor village for those looking to stock up on stuff needed for the coldest season. Merch galore. And other pre-season specials on passes and such. In short, it's kind of a "let's get excited for winter" kind of day, which we'll always take come the end of summer.
Everything kicks off at 2 p.m. on Saturday at Bear Mountain.
Copyright FREEL - NBC Local Media