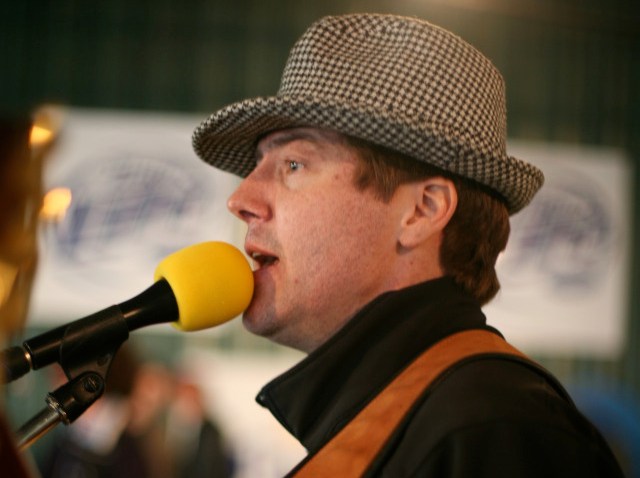 Every once in a while you hear about a true story that's so inspirational you find yourself saying, 'This really needs to be a movie.'
In the case of cancer survivor Ray Johnston, the story is so great it's an eight-part mini-series.
We just saw an extended preview of "Ray Johnston Band: Road Diaries," premiering Sunday, April 25, on HDNet. The preview alone is great television that will make the waterworks run. Over eight weeks of actual programing, that's going to require a lot of tissues.
It starts of with the "Rudy" premise we all love. Johnston was a gym rat kid who became a walk-on basketball player at the University of Alabama. His hoop dreams don't die even as a 24-year-old loan officer with Mavericks season tickets. He enters a Dallas basketball tournament and impresses pro-scouts with his grit and heart. Miraculously, he gets a gig playing pro ball with the Mavericks and suddenly owner Mark Cuban is singing his praises onscreen.
Then a minor on-court injury leads to a bizarre near-death experience and the discovery that Johnston is suffering from leukemia. The series follows Johnston as he fights the disease which forces to give up his pro ball dreams. Not to be deterred, he picks up on the new love of his life -- music -- and starts to work his way up that ladder with the same relentless drive. The series follows his band as they move into ever larger music venues all while Johnston continues fighting leukemia.
You couldn't add another twist to this drama if you tried. The fact that Johnston is humble, watchable and does not take "no" as an answer will make this series something special.