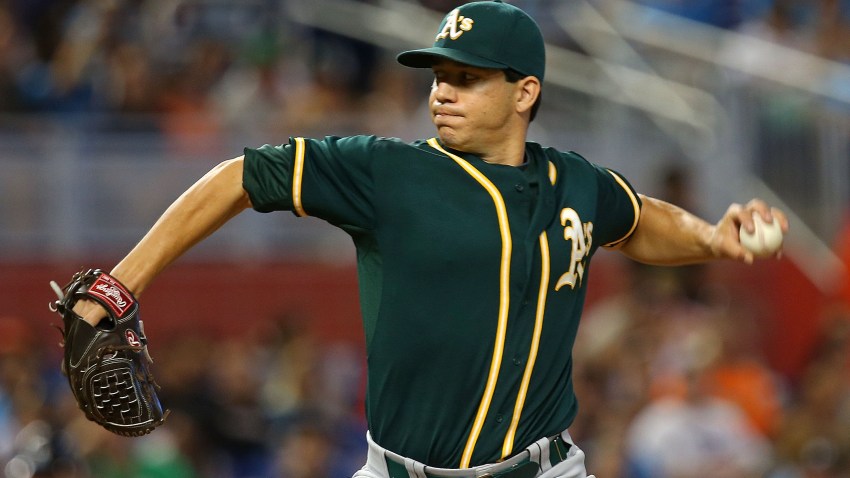 Cop wives know their husbands might come home after getting into a scuffle on the street or worse. Lawyers' wives know their spouses might sometimes spend long evenings clocking billable hours.
And baseball wives know that part of the game is having to pick up and move when their husbands are traded.
That didn't stop Tina Milone, wife of pitcher Tommy Milone, who was traded to the Minnesota Twins from the Oakland A's, from hopping on Twitter Thursday to mourn her loss -- losing her adopted home in California.
"To my A's wives and gfs...I can't respond to your texts yet cause I can't look at them without crying. I fyou see this I'll respond soon."
And an hour before that: [[269418271,C]]
But it appears Tina's husband was more excited about the move to frosty Minnesota.
CSN Bay Area reported the 27-year-old had requested a trade. The lefty was optioned to Triple-A Sacramento on July 5 despite posting sparkling numbers leading up to his demotion, CSN Bay Area reported.