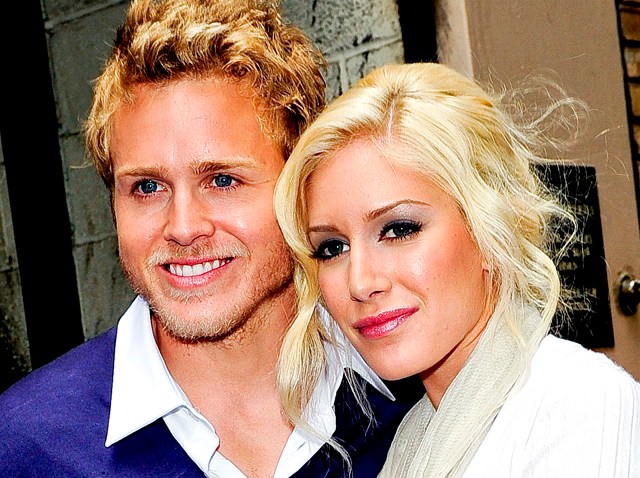 Thank heavens for Spencer Pratt's judgment -- for real.
The "Hills" reality star has said he feared wife Heidi Montag was itching to get pregnant and he was determined to keep it from happening.
Turns out he may have been only one-eighth correct.
Montag doesn't want just one baby – she has aspirations of being an Octomom like Nadya Suleman, fellow "Hills" star Audrina Patridge tells Usmagazine.com.
"I was like, 'Heidi, no you don't!'" she said.
Last month, Pratt told the ladies of "The View" that his sex life with Heidi was on the skids over his pregnancy fears.
"She [says] she is not going to tell me she is going to go off her birth control," he said.
Partridge told Us that she thought Montag "was ready" for kids.
Even though Pratt opposed the move, Partridge didn't think it would be a Speidi relationship deal breaker.
"They're really close," she said. "They're inseparable. I think if anything, it's helped them in a lot of ways."