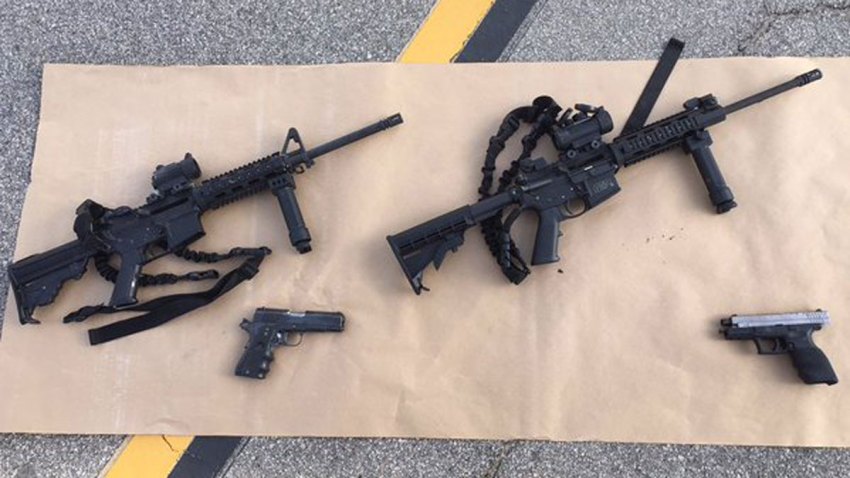 The weapons used in this week's massacre in San Bernardino, California, were purchased legally, raising questions about how preventable gun violence is under current U.S. firearm laws, NBC News reported.
Four out of five of all weapons involved in mass shootings since 1982 have been bought legally, according to a database compiled by Mother Jones magazine that looked at the 73 shootings U.S. shooting where at least four people in a public place were killed.
Syed Rizwan Farook and Tashfeen Malik killed 14 people and injured 21 others this week in San Bernardino using legally purchased .223 caliber assault-style rifles and 9 mm semi-automatic handguns, authorities said.
For gun control advocates like Mike McLively, a staff attorney at the Law Center to Prevent Gun Violence based in San Francisco, the shooting resurfaced long-time concerns: "The way our laws are structured unfortunately often times allow people to legally buy guns who shouldn't."