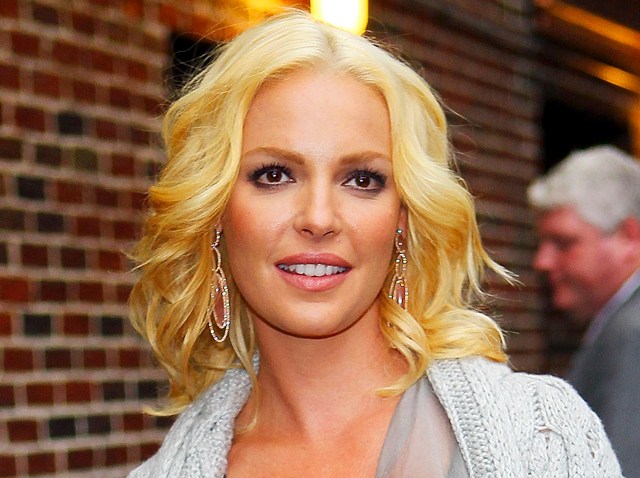 Make no bones about it: Katherine Heigl is a star. But as far as public perception is concerned, the actress has been portrayed in the media as being somewhat of a diva.
That was a characterization that was recently addressed in a new profile of Heigl in The New York Times. The actress has been known for giving blunt comments in interviews such as calling her hit 2007 movie Knocked Up "a little bit sexist" in Vanity Fair; she also left her breakthrough role on TV's hit show "Grey's Anatomy" before her contract was up.
"I've been told I'm too forthright with opinions," Ms. Heigl said in The Times interview. "Well do they want a fierce woman or milquetoast? Should I be me, or should I pretend to be something I think people want? Pretending seems pretty ridiculous to me."
She later commented on the topic: "I feel totally normal on a set, probably because I've spent so much of my life on one. It's when I go out into the real world that I don't seem to know what to do."
Heigl is co-starring in the upcoming movie, "Life as We Know It," in which ashe lso serves as an executive producer. Her co-star Josh Duhamel said of the actress's perceived image: "People like to bash women who are strong. Unless you sweetly say what you're supposed to say, you're somehow difficult."
According to The Times, Heigl commands $15 million per picture. Her next movie project is "One for the Money," based on the Janet Evanovich novel, in which she plays a bounty hunter.

Selected Reading: The New York Times, Vanity Fair