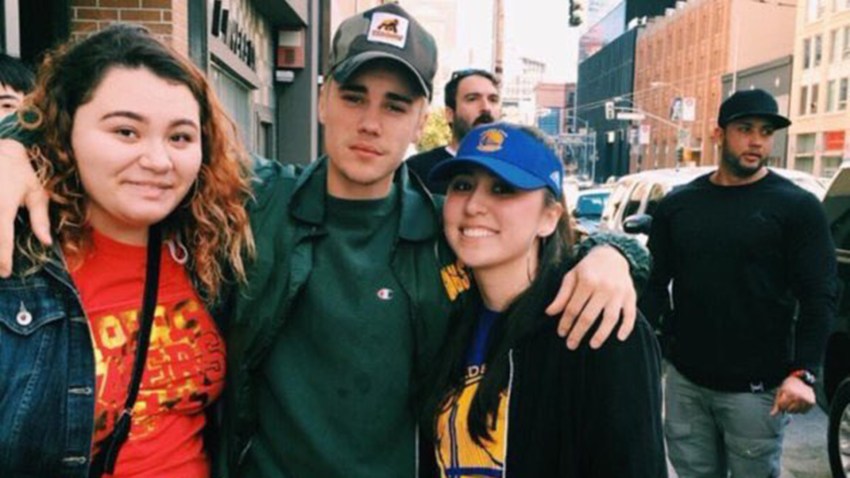 An estimated 15,000 people flocked to San Francisco to enjoy the last day of Super Bowl City, but one among them caused a greater furor than others.
Justin Bieber is in the Bay Area ahead of Super Bowl 50.
Some lucky Beliebers stumbled across the two-time Grammy winner roaming the city's streets and snatched up the selfie opportunity. A fan site picked up the images and tweeted that he is in San Francisco for some parties but said he doesn't plan to attend the game at Levi's Stadium in Santa Clara.
The 21-year-old singer-songwriter posted a grainy video to Instagram in which he and Maejor, a.k.a. Michigan-born singer Brandon Green, race each other on a Chinatown street. The post is tagged, "Bryson Tiller you're next."
In another video posted to his Instagram page, Bieber and Maejor engage in a mock sword-fight on a sidewalk. Bieber emerges as the apparent winner, laughing at his friend's faux death scene.
The pair also posed for a photograph in a car with an unidentified friend.