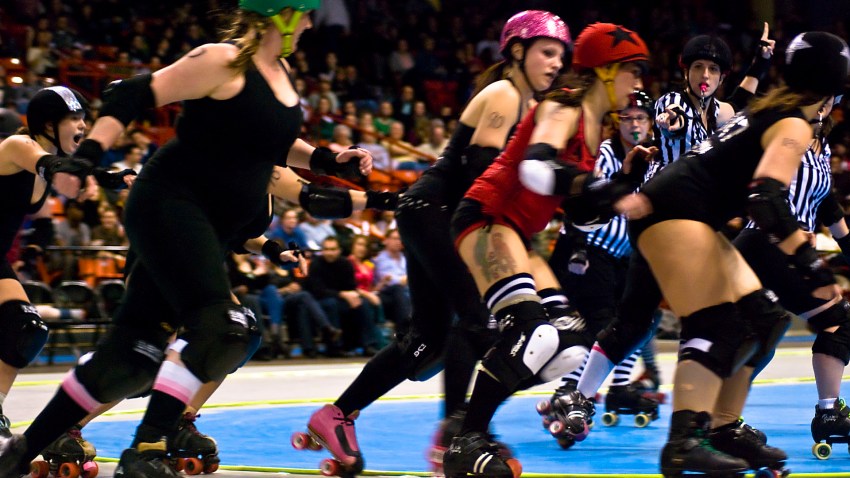 HOW WINTER BUFFS SENSE SNOW... that may or may not be on the way is as quirky as wearing mismatched thermals and ski pants and mittens (which, let's be honest, a lot of people do, and with frosty flair). Some snow foretellers can feel an itch on their arm or a pang in the elbow. Other cold weather fans swear they can smell snow, on the air, while some snow lovers claim that there's a simple shift in the ozone. The predictions, and methods of predicting, are as numerous as flakes on a slope, but predicting people best sharpen whatever skills they use in regards to snow, for a good prize is on the line. It's the Guess the First Six Inches of Snow Contest at Big Bear Mountain Resorts, and it is sure to heat up -- er, cool down? -- now that Mother Nature has brought the chill, and the precipitation, to many of California's mountain destinations.
HOW THE CONTEST WORKS: Put your nose to the air -- or your elbow or knee or foot or whatever gauge you use -- and attempt to predict when the first half foot of the frozen white stuff'll be on the ground in Big Bear Village. The prize? A season pass to Big Bear Mountain Resorts or a quartet of two-day passes for Big Bear Snow Play. Here are some specifics before you and your elbow guess when snow is due: The snow has to be natural. Good? Good. And a "dusting" of snow has accumulated as of Nov. 4, about an inch, so there's five inches to go as of this typing. The contest, which is from the Big Bear Visitors Bureau, will continue right up to the moment the first guesser has guessed correctly.
AS FOR THE FINE PRINT? There's a bit to read over, like "one guess per household." But if your sniffer or big toe or pinky finger is telling you that five more inches of snow for our mountains are not far off, better get cracking, should you want to score that sweet ski pass.
Copyright FREEL - NBC Local Media