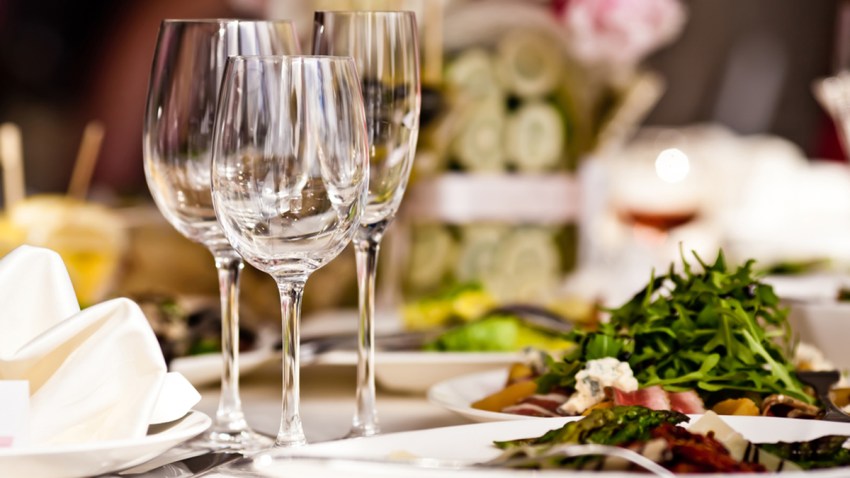 DINNER UNTANGLED: Even if you're the foodiest of foodies among your super foodie friends, alighting upon which eateries to visit in a not-too-known-to-you city can send you around the internet and guidebook shelf more than once. Do you find a place that very new and in the headlines, or a tried-and-true-and-tasty classic that's stood time's test and weathered the years, a feat that's not small in the restaurant business? If you don't know the landscape, choosing your meals out over a weekend getaway can fill you with pre-FOMO. (Fear of Missing Out, of course.) If you're a foodie FOMO-ist abiding by a vacation budget -- and we dare say everyone is abiding by a vacation budget, when vacations occur, even if you're not the hugest of foodies -- then January is your month to explore, try new things, and eat out across the state: It's California Restaurant Month. Nope, not every restaurant within our borders is going the less-money, prix-fixe-y route, but thousands will, in various cities and towns, with some places even giving their specific Restaurant Week a theme.
FOR EXAMPLE? Pasadena Cheeseburger Week and Santa Monica's Eat Well Week -- think healthy dining -- are two of the specific Restaurant Weeks popping up in January. Look also for Santa Barbara Film Feast, a crab extravaganza in Mendocino County, and a bevy of all-encompassing Restaurant Weeks, from South Tahoe to Stockton to Dana Point. As for dishes? Well, with a caboodle of participating venues, the gamut will be more than covered, but look for the bulk of participants to go the two- to three-course road, with apps and desserts in the mix, and prices to fall in the $15 to $30 window for lunch and a bit more than that for dinner.
NO FOMO: So, traveling foodies, you don't need to fear you've landed on the wrong dining experience in a new city. Just travel in January and keep the Restaurant Month list handy. Deals and popular joints? It is win and win, which is very unFOMO (a good thing).
Copyright FREEL - NBC Local Media