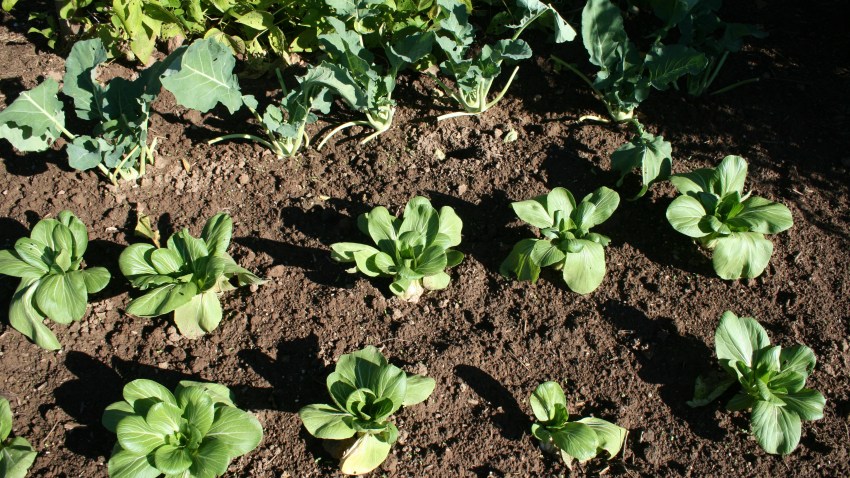 "The Bachelor" family said goodbye to one of their own on Sunday night.
During "The Bachelor: Countdown to Juan Pablo" special, the long-running franchise took a moment to pay tribute to Gia Allemand, a former contestant who tragically died in August after losing critical brain and organ function following an apparent suicide attempt.
Allemand, a fan favorite during Jake Pavelka's season of the "Bachelor" and later on "Bachelor Pad," was remembered by the show through a touching tribute video, which featured clips of the reality star talking about how she hoped to be remembered and her desire to start a family in the future.
LOOK: Gia's five best moments on "The Bachelor"
During the emotional tribute, a clip of Allemand during her time as a contestant was shown.
"I just hope people remember my kind heart," she said. "I have a kind heart for people. That's what I hope people remember me for."
Later in the clip, Allemand revealed her desire to one day start a family. "I want two kids, and I want to adopt a baby girl from China," she said. (Allemand was dating NBA player Ryan Anderson prior to her death.)
Allemand's mother Donna Micheletti also took part in the touching tribute, saying, "Gia took her own life and it is heart wrenching and I wouldn't want to see any other parent go through this. There is plenty of help for everyone. I just miss her. Gia was always full of such life, and she'd walk into a room and you'd feel her presence. She'd light up that room like sunshine."
After Allemand's death, Pavelka appeared on "Dr. Phil" to talk about how much she meant to him during his time on the ABC show's 14th season.
"I've never lost anybody close to me," the reality star said. "Gia really understood me. We got really close after the show. We had such a special relationship. I can't tell you how lucky I feel that I knew her, but I wish it was not for such a short time, because I've never met anybody like her."
If you or someone you know needs help, please call the National Suicide Prevention Lifeline at 1-800-273-TALK (8255).
Copyright E! Online