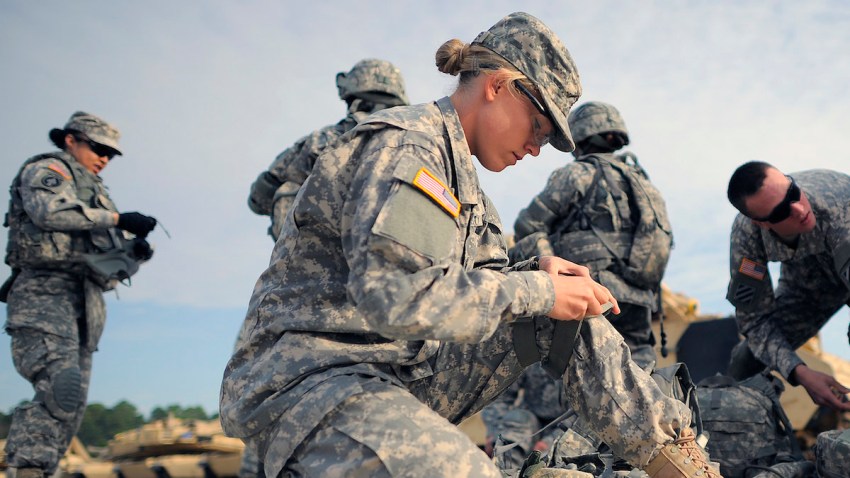 Two female soldiers will graduate from the Army's elite Ranger School this week, becoming the first women ever to complete one of the most grueling combat training courses in the world, the Army said Monday.
The 96 soldiers were winnowed from 400 — 19 of them women — who started the course on April 20. Over the following weeks, more than three-quarters of the trainees fell short of making it through grueling training marked by limited meals, sleep deprivation and physical tests in harsh conditions — all while hauling a 60-pound rucksack.
Women were admitted to the course this year in a one-time assessment of the program to determine how to open combat jobs to women after the Defense Department ordered that all occupations be open to women beginning in 2016.