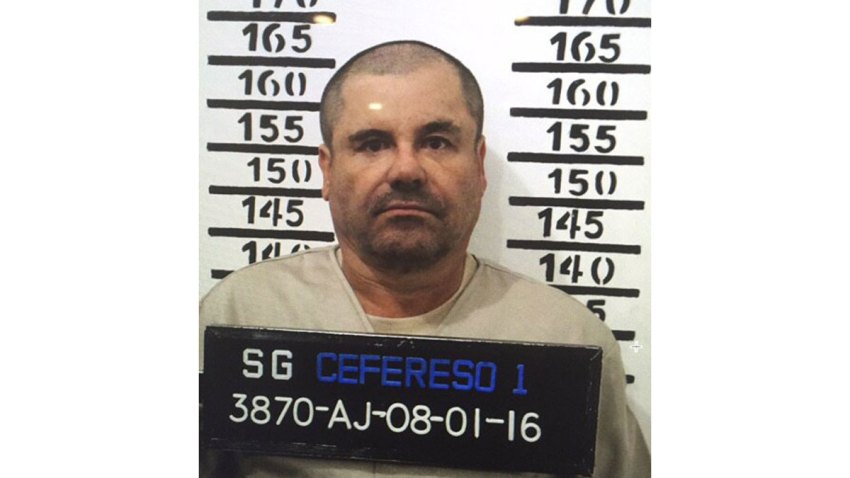 Drug lord Joaquin "El Chapo" Guzman was transferred Saturday morning from central Mexico to a prison located across the from U.S. border town El Paso, Texas, NBC News reported.
Mexico's National Security Commission said the move was not related to his extradition, even though officials began the legal process to deport him to the U.S. shortly after his capture. He is currently being held in Ciudad Juarez in the Mexican state of Chihuahua.
A U.S. government official also confirmed to NBC News that his move wasn't related to his extradition to America, where at least five jurisdictions — including New York, Chicago and San Diego — are vying to prosecute Guzman on charges from drug trafficking to money laundering to murder conspiracies.
Guzman tunneled his way out of a maximum security prison in Mexico last July and was finally recaptured in January.