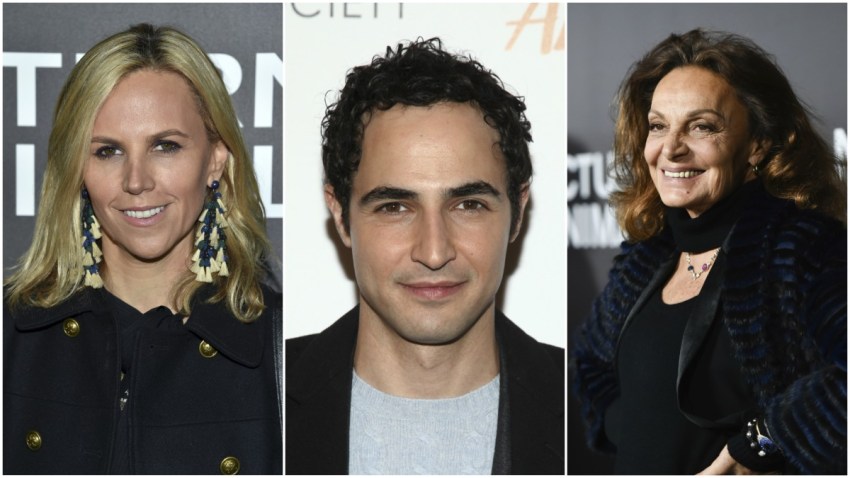 As New York Fashion Week sets to kick off on Thursday, designers part of the Council of Fashion Designers of America (CFDA) will showcase support for Planned Parenthood with pink pins.
More than 40 designers and brands participating in fashion week will sport the pink pins, including Diane von Furstenberg, Kate Spade New York, Tory Burch and Zac Posen. The pins say "Fashion Stands With Planned Parenthood" and feature the health organization's logo.
CFDA president and CEO Steven Kolb said that supporting Planned Parenthood is part of the nonprofit's "civic responsibility." Planned Parenthood has been under attack by Republicans in Congress who criticize the organization's performance of abortions.
Tracy Reese, a board member of CFDA, said they support for Planned Parenthood for the many service they provide, including cancer screenings, birth control, STI testing and sex education.
"Planned Parenthood is often the only option for this type for care in underserved communities," Reese said in a statement. "By creating a visually engaging and fashionable pin, we hope to create an organic social media movement promoting awareness and education."
Each pin is magnetic, so as not to put holes through people's clothing, and will come with an information card about Planned Parenthood's services.
Designers are encouraged to wear the pins themselves, place them on some models during the show and give them to staff and front row attendees.
"Planned Parenthood's millions of supporters, including the CFDA, are mobilizing to protect access to reproductive health and rights for everyone, including the 2.5 million patients we serve, and we will continue to fight to ensure that all people can get the care they need," Planned Parenthood president Cecile Richards said in a statement.
New York Fashion Week runs from Feb. 9 through Feb. 16.