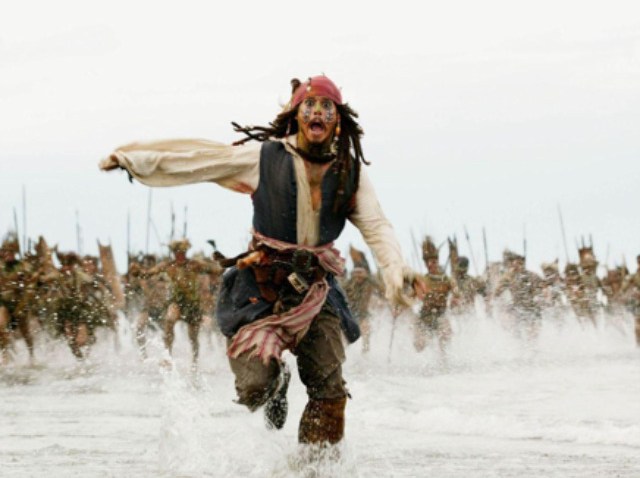 It's hard to say what is the most fantastic part about the Johnny Depp news flying about the Internet.
Is it word he'll direct a documentary about legendary rocker and fellow oddball Keith Richards, or that the news was first reported on a Serbian magazine and shot around the world?
The biggest Serbian news break of the new year was confirmed by Variety and is welcome news from the two giants. Icons in their own fields, their worlds came together when Depp admitted he borrowed Richards' over-the-top mannerisms to portray Jack Sparrow in the "Pirates" franchise role which rebooted his career.
Richards' pop-culture impact was only magnified backstage at the Grammys this year when Alice Cooper regaled journalists with Richards tales, namely how the Rolling Stone guitarist refuses to understand why Cooper quit drinking 25 years ago. Richards has never mellowed or tamed or been told he should probably retire the head band. He will be a fascinating documentary subject especially seen through the eyes of Depp, who has not directed since the very forgettable "The Brave."
Depp's on much safer ground here and results will be entertaining even with the simple command of "roll camera." In fact, a documentary on the documentary would seem like a likely progression.